Staff at Belfast City Hospital made a catalogue of errors that led to the death of a patient in their care, the public services ombudsman has found.
Jim O'Dempsey, 59, died after mistakenly being given porridge, despite the fact he was nil by mouth - meaning he should not be given food as he was at risk of choking.
He was also over-prescribed paracetamol because staff guessed his weight.
Belfast Trust has offered a "sincere apology".
The report by public services ombudsman Margaret Kelly was highly critical.
Mr O'Dempsey had Down's syndrome and was suffering from dementia.
His sister Mary Marsella told BBC News NI that the harrowing circumstances surrounding his death will never leave her.
"We knew he had been given porridge once, but it wasn't until the ombudsman report that we found out it happened three times over two days," she explained.
"On another occasion when my sister was there he had a dinner set down in front of him and a pudding.
"If that happened while we were there I dread to think what else was happening when we weren't."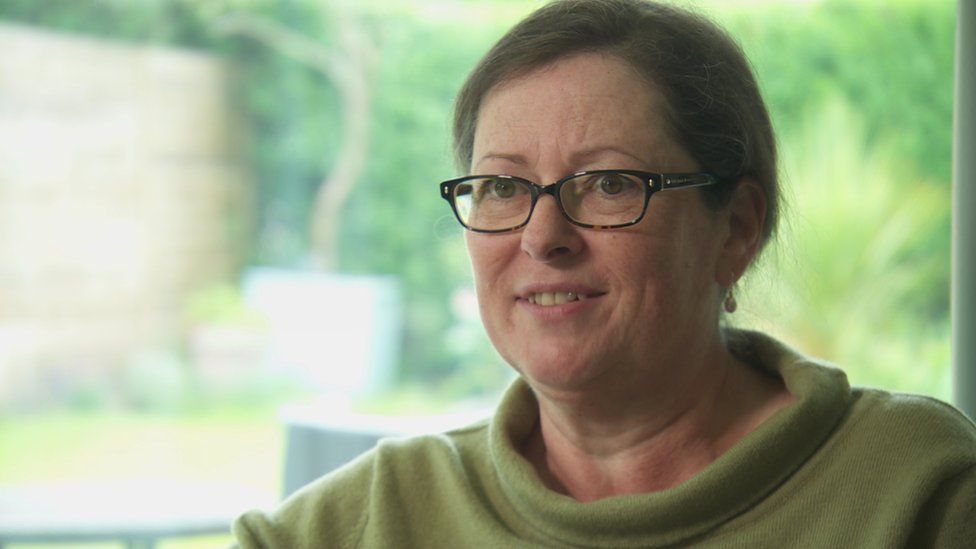 Mr O'Dempsey's sister described him as having high-functioning Down's syndrome.
He could communicate well but once he had dementia he lost his speech, she added.
"They wouldn't give him pain relief even though it was obvious he was in pain. He was so thin before he died I could lift him but he would scream in pain," she said.
"He loved to do the TV Times crossword every day.
"One of the days before he died my sister phoned me to say he had done the crossword and we were delighted he was still able to do it.
"After he died we found the crossword in his things and he had written 'sore' in all of the boxes.
"He was in extreme pain and that was completely mismanaged."
The ombudsman's report found that the hospital had mistakenly fed him porridge between 3-4 December 2016 and failed to record which member of staff fed him.
They also failed to record and investigate the case as a serious adverse incident as it contributed to his death.
Margaret Kelly said: "Staff on the ward had failed to use any kind of tool to assess and record his possible pain or distress.
"This issue is of particular importance as the patient was unable to verbalise his pain levels.
"They also failed to ensure the care of the patient was consistently tailored for a person with dementia and learning disabilities in accordance with GAIN (Guidelines and Audit Implementation Network) guidelines".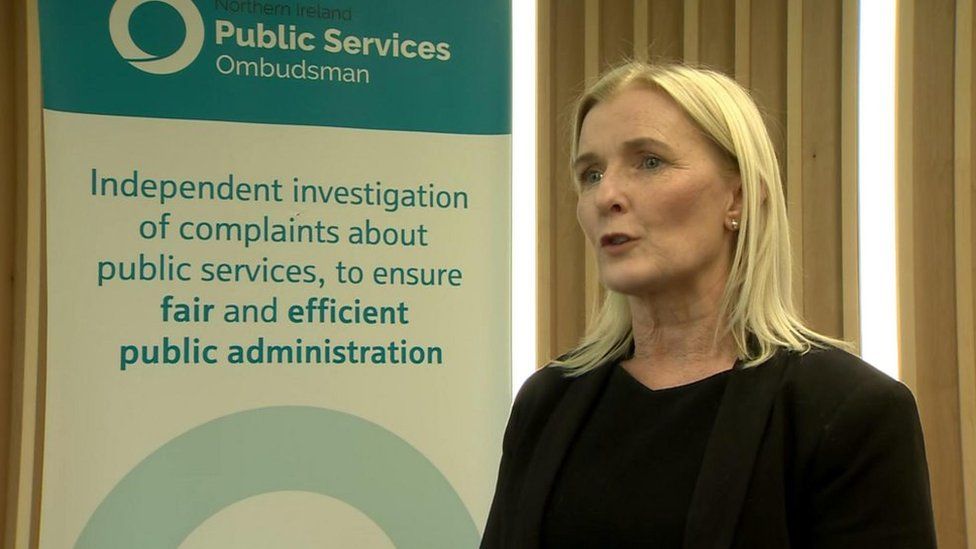 The report also found the hospital failed to inform Ms Marsella or anyone in Mr O'Dempsey's family about the over-prescribing of paracetamol in line with the trust's Being Open Policy, dated February 2015.
Ms Kelly said her report found really significant failings and caused her real concern over how he was treated.
"No one on the ward assessed his pain and yet staff from other teams reported seeing him in distress and grimacing in pain" she continued.
"This is particularly concerning because someone with a learning difficulty will already find the experience of being in hospital more anxious than the rest of us.
The ombudsman said there was a failure to follow guidelines on how patients with a learning difficulty should be treated.
"In the light of the other inquiries recently it is imperative on healthcare to pick up on early warning systems.
"They've got to listen to complaints and have an open culture. Sometimes when there is a serious outcome it's discovered that it was part of a trend over a five or 10-year period and it should have been picked up earlier."
Ms Marsella, a nurse who trained at Belfast City Hospital, said she was ashamed of the hospital over how her brother was treated.
"Where has the ethos of nursing care gone?" she said.
"He was a human being. I wish they could realise the affect they had on him.
"I'm doing this so it doesn't happen to anyone else, to the next person with a learning difficulty that comes in."
In a statement, Belfast Trust said it had written to Mr O'Dempsey's family to make a sincere apology for "failing in his treatment and care".
"Since this investigation, we have put in place plans to improve our service," the statement said.
"We want to ensure that we learn from what happened to Mr O'Dempsey, and that learning is shared throughout the Trust.
"Belfast Trust would like to take this opportunity to again apologise to Mr O'Dempsey's family and we offer our sincere condolences."