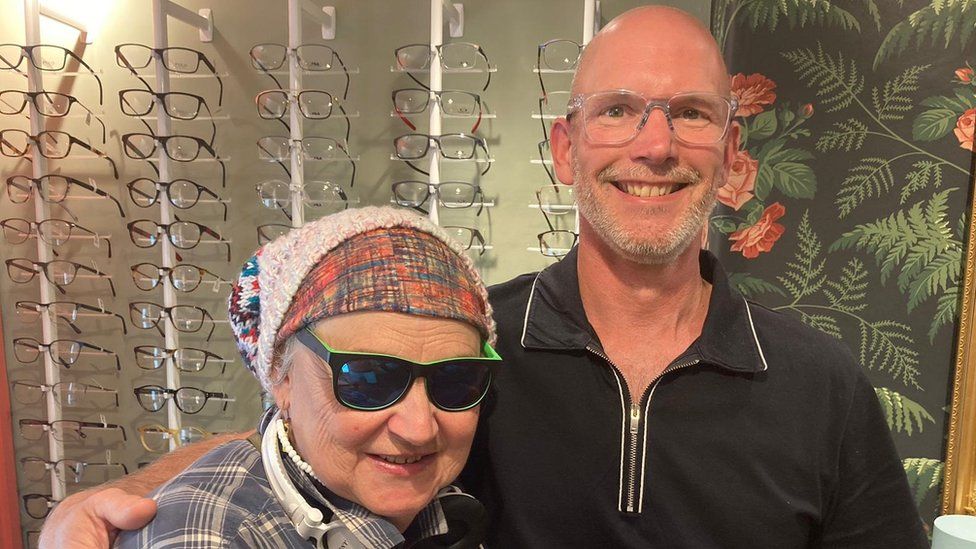 David Canton from Malmesbury Opticians said he hoped Ms Irving will be able to see again
A blind woman is learning to see again thanks to a new ground breaking trial involving a microchip placed in her eye.
Sheila Irvine, from Wiltshire, who has geographic atrophy, is one of five in the UK taking part in the three-year trial by technology firm Pixium-Vision.
The microchip receives an infrared signal from a camera lens on a pair of glasses connected to the optic nerve.
Ms Irvine, 68, said getting onto the trial was like "winning the lottery."
"I was dancing around the kitchen table," she said.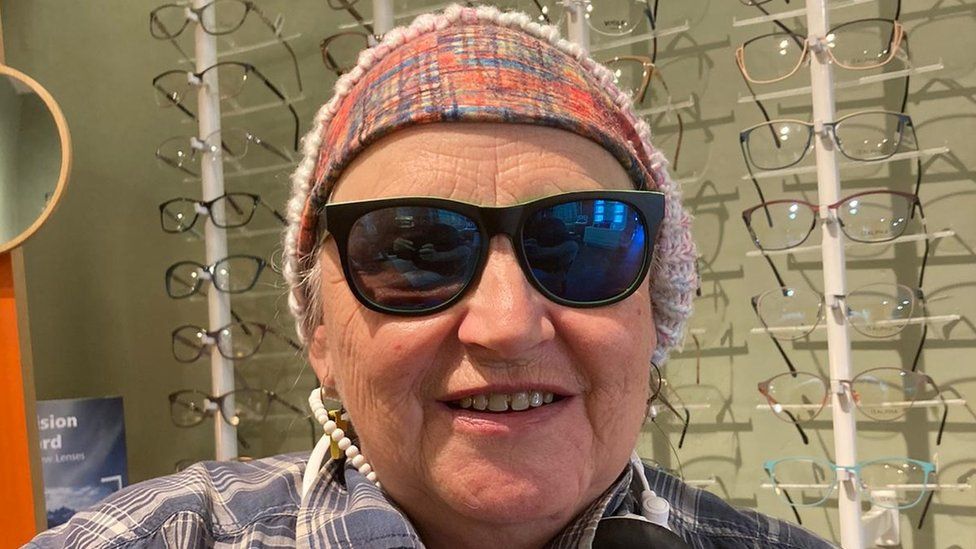 Ms Irvine hopes to be able to watch tennis again, a sport she loves
Affecting a part of the eye called the macula, geographic atrophy is an advanced stage of age-related macular degeneration (AMD).
Ms Irvine, who first noticed a problem with her eyesight in her 30s, said she went to her opticians in Malmesbury asking to be put on the trial after hearing about the advanced technology from a family member.
David Canton, who owns the opticians, said it was a long application process but eventually Ms Irvine was chosen, and can now make out shades of red and black.
Mr Canton told BBC Radio Wiltshire: "The brain is amazing at re-learning but when someone has an eyesight condition their body will try to compensate to find other ways around it.
"She is training her brain to see whites, to see blacks and eventually to see colour," he added.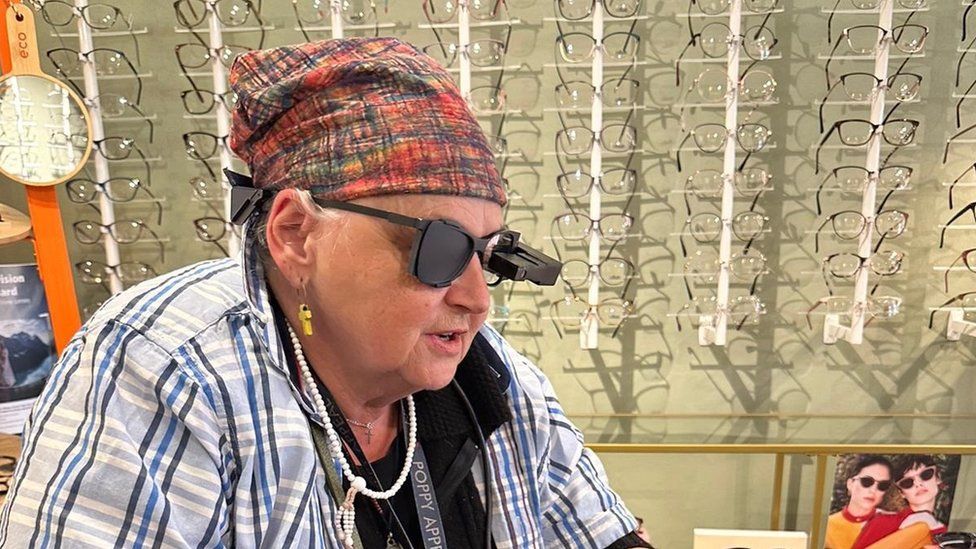 Ms Irvine is one of five people in the UK taking part in the trial
He said after the full three-year process, Ms Irvine will hopefully learn to see again and regain her independence.
"It is so advanced that we struggle to keep up with it. It's just quite incredible," he added.
Ms Irvine who is nine months into the trial and has to travel to London every week for training, said while she does not think about what she's lost, she hopes to be able to watch her favourite sport, tennis, again.
From BBC