Cashless businesses are discriminating against people with learning disabilities, some families claim.
Siôn, 37, from Amlwch, Anglesey, was "devastated" after he was unable to treat his mum to dinner at a card-only restaurant.
"It's going to penalise a lot of people with learning disabilities," said his mum Janet.
Charity Mencap Cymru said the situation had deteriorated since many businesses turned cashless during the pandemic.
Over 1,200 people have signed the charity's petition calling on the Welsh government to ensure vulnerable adults can pay with cash.
Many people with learning disabilities rely on cash because they do not have access to a debit card, or because someone else controls their money.
The government said cash was still important for many businesses and that it was working hard to make sure people can continue to use it.
Janet manages Siôn's money due to his learning disability and said he can manage his own spending well when using paper money.
"But if it's a card, it's harder to keep track of what you're spending," she said.
When the pair went to Cardiff in March, Siôn was keen to treat his mum to dinner, but when they arrived at the restaurant they realised that it did not accept cash and so Siôn was unable to pay.
"He was upset for days... it was a big thing for him," she added.
"I can understand security-wise it's probably easier for the businesses - I can see the pros for them.
"But for people like Siôn and all his friends, and people in supported living, it's a massive block. It's going to penalise a lot of people with learning disabilities."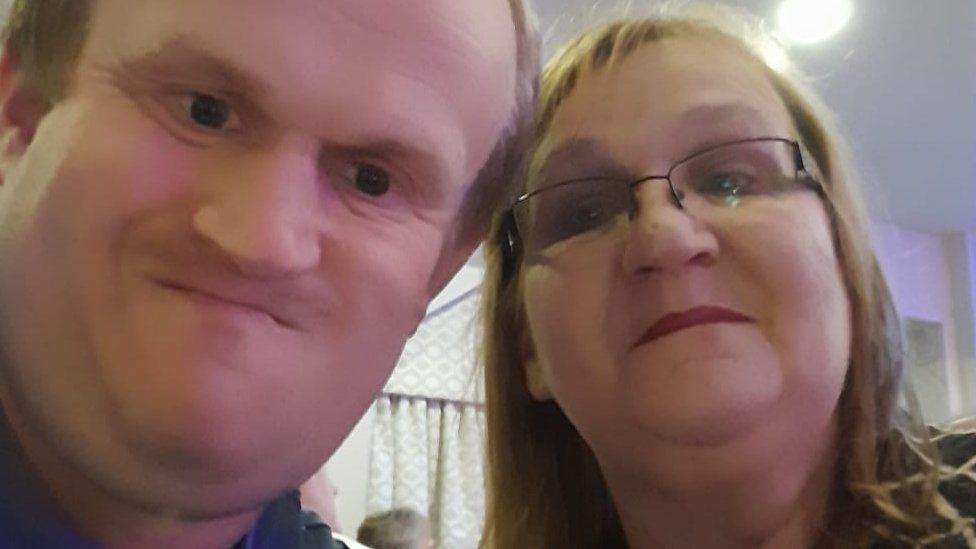 Fellow mum, also named Janet, said her son Nathan also uses only cash, which limits where he can buy things
Another mum said businesses had "forgotten about" people who have no choice but to pay with cash.
Janet's son Nathan, 27, lives in supported living and uses cash day-to-day, which he can withdraw at the bank.
"Nathan and his staff try to avoid places that are cashless. It's not fair. We could be wanting something from a shop... and for them to say it's cashless, it's not fair on us is it?" said Janet.
"[Businesses] haven't thought of people that might need to have cash. You see a lot of people struggle every day to get money out of the bank."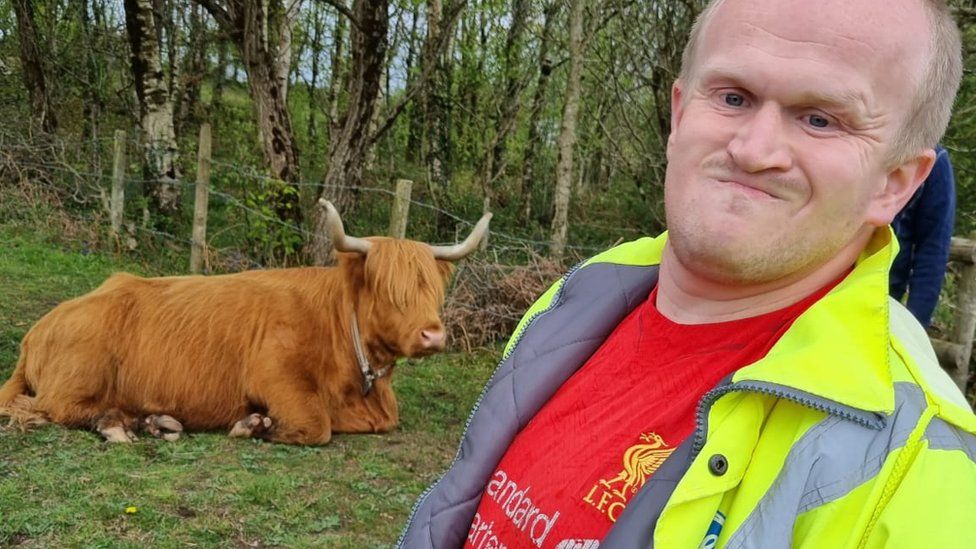 Nathan, 27, lives in supported living and only uses cash for purchases
Janet added: "We're lucky - Nathan has staff that teach him how to do that, but there are people out there who don't have that."
Mencap caseworker Kate Young said the situation threatens the confidence and independence of people with learning disabilities.
"People should have an equal right to access whatever services as the next person," she said.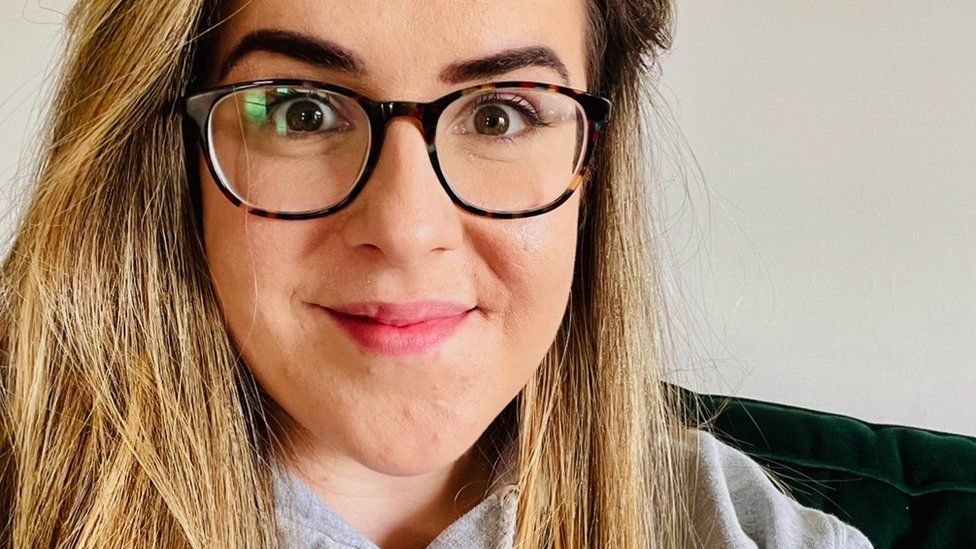 Mencap's Kate Young said companies cannot "shut the door on somebody" because they have a disabillity
"It may be easier for [the businesses] but is it fair?
"We can't shut the door on somebody because they have a disability."
Mencap Cymru's director Wayne Crocker described the increase of businesses no longer accepting cash as an "injustice" and "discrimination".
"We're asking the Welsh government to look at what they can do to encourage businesses to use both cash and credit and debit cards," he said.
A Welsh government spokesperson said it did not want anyone to be left behind as it embraces "a digital first approach".
"While we acknowledge the increased use of digital payment systems, it's important to remember that access to cash continues to be crucial for many people and businesses.
"We work with LINK to ensure that cash will still remain an option for those that choose to transact that way.
"We have been vocal in our calls for commercial banks to maintain a strong presence in local communities. Banking regulation ultimately rests with the UK government."
A spokesperson from HM Treasury said: "Cash continues to be used by millions across the UK - particularly the most vulnerable.
"Our Financial Services Bill will give regulators the power to set standards that guarantee people will have reasonable access to their hard-earned cash."
From BBC