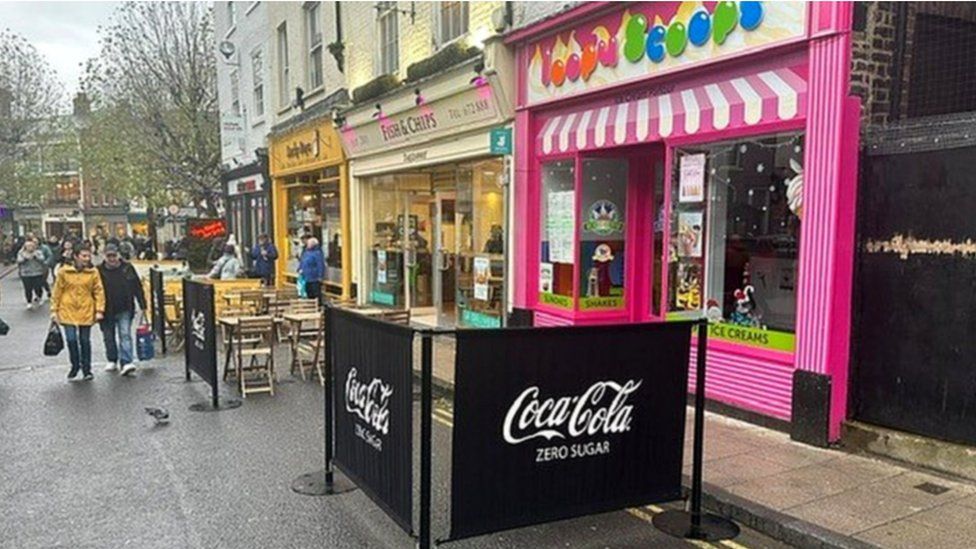 The number of pavement cafes in York more than doubled during the pandemic
Several cafes in York could be forced to stop serving customers outside after councillors agreed new regulations.
Under the new rules, tables would only be permitted outside cafes on pedestrianised streets if there was a remaining 4.9 ft (1.5m) of pavement.
The decision has been welcomed by disability campaigners concerned about city centre access, but some businesses said they feared the financial impact.
The full council is expected to take a final decision in December.
The council's executive was told that since the relaxation of planning laws during the Covid pandemic, the number of pavement cafes in York had grown from a previous total of 45 to 114 in summer 2022.
If approved by the full council, the new guidelines would mean cafes would have to provide an unobstructed section of pavement of at least 4.9 ft (1.5m) - with a wider gap necessary in high footfall areas.
Businesses which broke the rules would face enforcement action after two, rather than the current three, warning notices.
Councillors were told an initial assessment suggested 27 out of 114 existing licence-holders would not be permitted any pavement cafe area.
A further 30 businesses had been identified which might be allowed to retain a reduced pavement cafe area, a report to councillors said.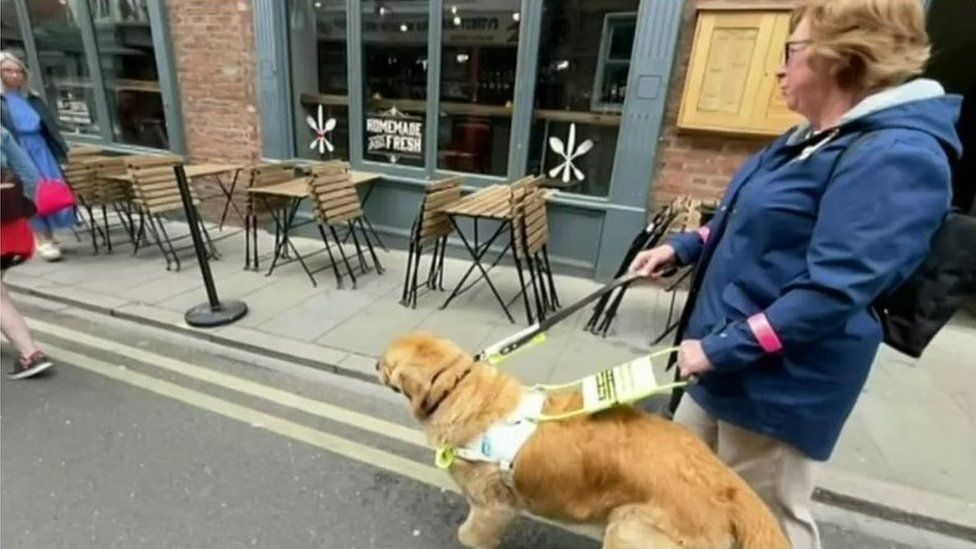 Disability campaigners in the city have said the growth in pavement cafes has made access difficult
Councillors had been urged by businesses to consider less stringent options.
Carl Alsop, from York's Business Improvement District, said the city had to react to the needs of people with disabilities, but this should not come at the "detriment of the businesses".
He said many hospitality venues relied on the increased revenue from outdoor eating areas and warned there was a "real possibility" of businesses closing.
The landlord of the Blue Bell on Fossgate, John Pybus, said soaring costs meant income generated during the summer from outdoor sales was essential.
"You will by stealth take away the vast majority of the pavement licences and the ability of hospitality businesses to trade viably through the winter," he told the meeting.
Disability campaigner Flick Williams told councillors the key to the success of the new policy would be enforcement.
The 4.9ft (1.5m) gap had been in original guidelines but it had been ignored, she added.
From BBC