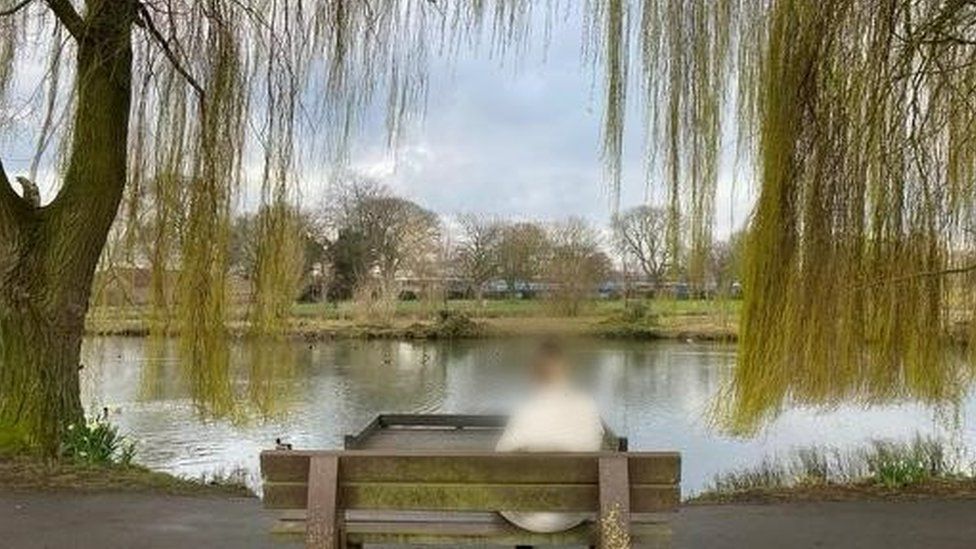 Sarah said she was "at rock bottom" after facing abuse for six years
A disabled woman says she does not feel safe in her own home because of the abuse she faces from her stepson.
Sarah - not her real name - who is from Nottinghamshire, said she had faced verbal abuse and threats for six years from the 17-year-old.
She said: "I'm pretty rock bottom. I go to work because work is the only safe place I have."
PEGS, a social enterprise group which supports parents facing abuse, called for more safeguarding for families.
In a recent survey of 200 service users, PEGS found 75% of parents had had to call the police to de-escalate at least one incident, with a quarter saying they had called police at least five times because of fears over their safety.
They also found 68% of parents did not feel they had received the help they needed after contacting a professional.
Sarah, who has reported her stepson's violent, unpredictable outbursts to the police three times, said: "I just live minute-to-minute at the moment.
"I'm not safe if I'm at home.
"He'll call me a cripple probably at least five to 10 times a day.
"A few months back he said 'You won't be here much longer'.
"I said 'Why do you think that?' and he said 'Because I'll make it happen'.
"When he's been very angry he's attacked his father; he's scarred his father going at him with a piece of metal."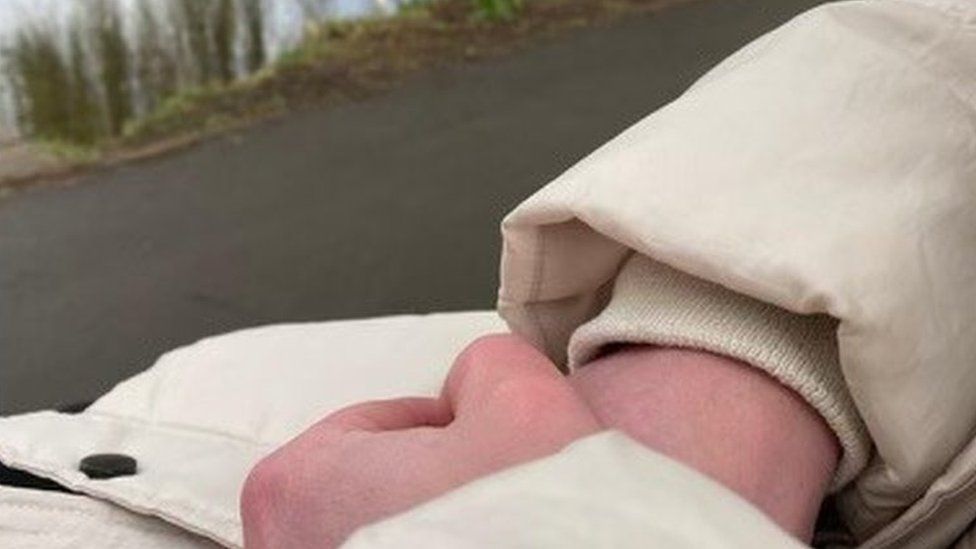 She has reported the incidents to the police
After Sarah's most recent call to the police, her stepson was given alternative accommodation but returned after a few weeks.
She said neither he nor the family were given any support.
"We have tried and tried and tried," she said.
"We've been to the GP who has laughed it off as normal teenage behaviour.
"We tried to get him referred to paediatrics.
"He's been referred to the NHS's Child and Adolescent Mental Health Services [CAMHS] and was sat on a waiting list for probably two plus years."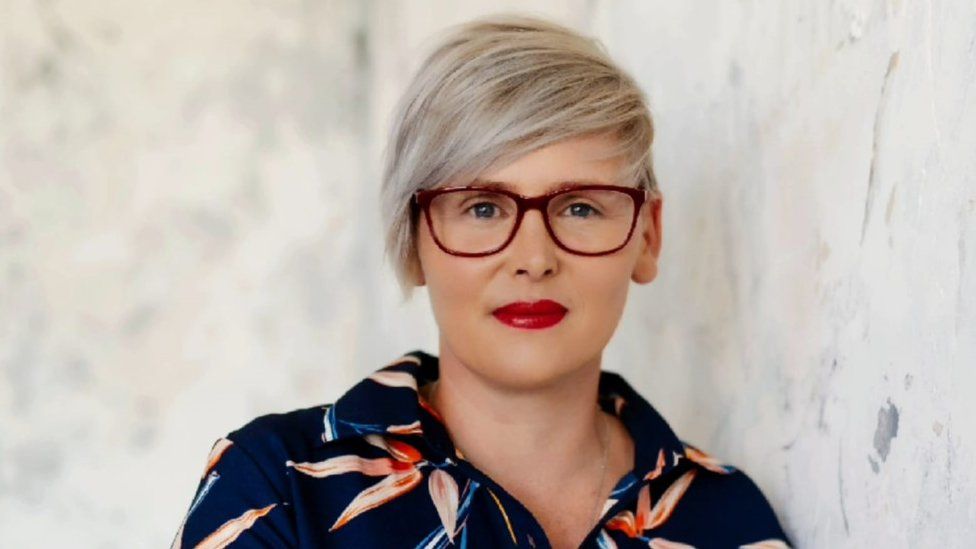 Michelle John called for more safeguarding for families
Sarah said she was now being supported by PEGS, which works with parents who are experiencing abuse from their own child.
Michelle John, the founder of PEGS, said: "Parents are quite often told 'the young person may have A, B or C'.
"That's not very helpful for them in that situation. What we need to be doing in that situation is going 'We see you, we hear you and what can we do to safeguard the family as a whole?'"
Becky Sutton, executive director of Local Mental Health Services, Nottinghamshire Healthcare, said: "Child to parent abuse is incredibly serious and can be distressing for everyone involved.
"CAMHS clinicians often work collaboratively with partnership agencies to enhance care packages so that the best outcomes are achieved for young people and their families.
"The average wait for a CAMHS assessment is nine weeks from referral. While any young person is waiting for an assessment or intervention and urgent support is needed, a CAMHS crisis service is available to them 24 hours a day.
"We would encourage any parent with concerns to make contact directly with CAMHS so that we can explore options for further support."
From BBC