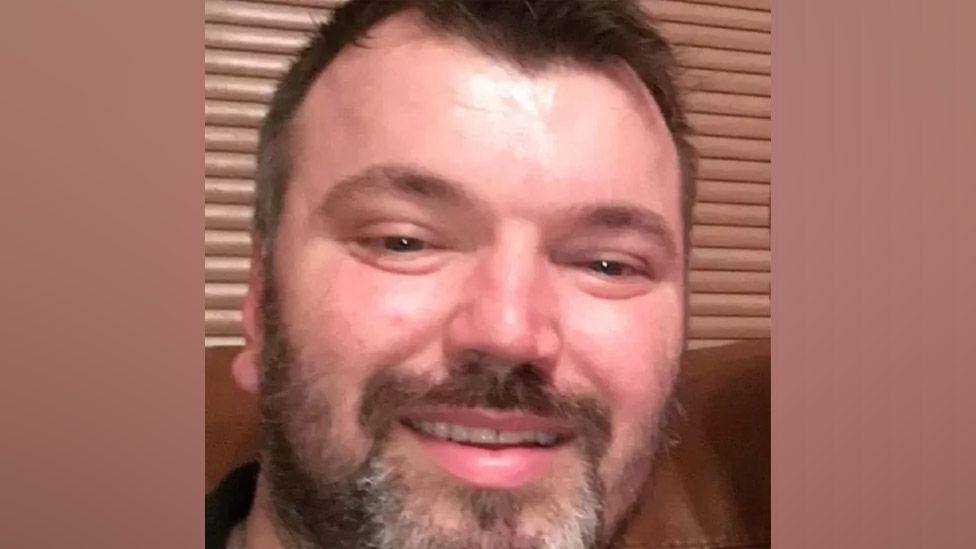 Martin Pridgeon, who lives with multiple sclerosis, is calling on the government to help disabled people with the cost of living
A man with multiple sclerosis, who says he has to choose between paying for a carer or medication, has said disabled people are at "breaking point".
Martin Pridgeon, from Grimsby, called on the government to increase financial help during the cost of living crisis.
Mr Pridgeon uses a private carer to help him cook, clean and do household chores he cannot do alone.
The government said it had a £37bn package of support including extra payments for disabled people.
The 44-year-old, who has secondary progressive multiple sclerosis (MS) and struggles to do day-to-day tasks, said: "Disabled people urgently need the support right now."
He has planned to deliver a 14,000-name petition to 10 Downing Street asking for more help for disabled people.
"Disabled people are at breaking point and stuck in a catch-22 situation because of the rising cost of living," he said.
"The support that has been publicised in the autumn statement is all very well but why do we have to wait months to get it?"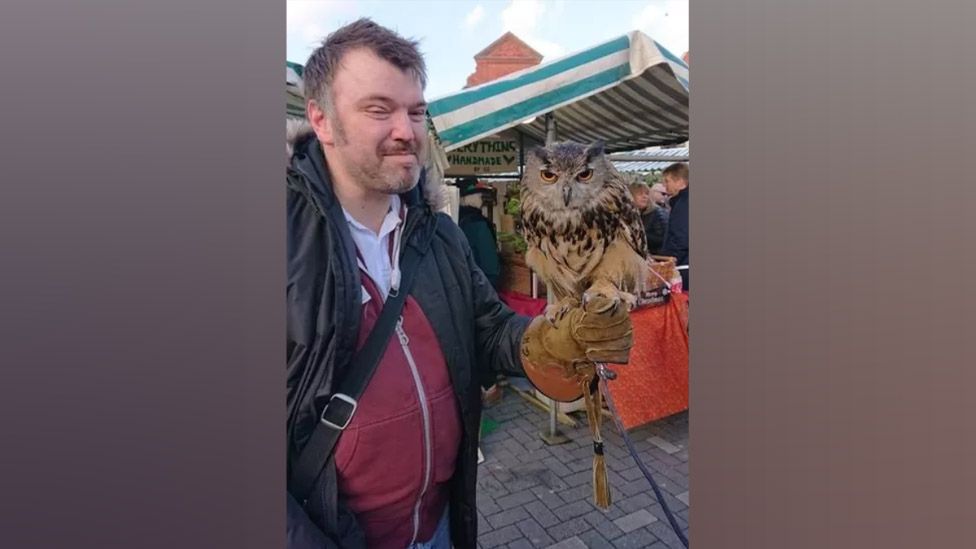 The 44-year-old struggles to do many basic tasks himself, including cooking and cleaning
Last week, chancellor Jeremy Hunt said benefits were to increase in line with inflation, along with more money being put into the social care system as part of the autumn statement.
"I want to share my experience because I know I am not the only one who will suffer this winter," he added.
Mr Pridgeon is medically retired and receives Personal Independence Payment benefits.
He is unable to afford a carer because he has to spend £200 a month on the drug fampridine, a symptom management treatment for MS that is not currently available on the NHS in England.
"I've had to cut down on food and heating to be able to afford it, even though it is really important for me to stay warm because of my MS," he said.
A government spokesperson said it had put a "strong" financial support system in place.
"As part of our £37bn package of support, we are supporting six million people with a disability or health condition with an extra £150 payment while millions of low-income households will also be receiving at least £1,200 of direct payments this year."



From BBC