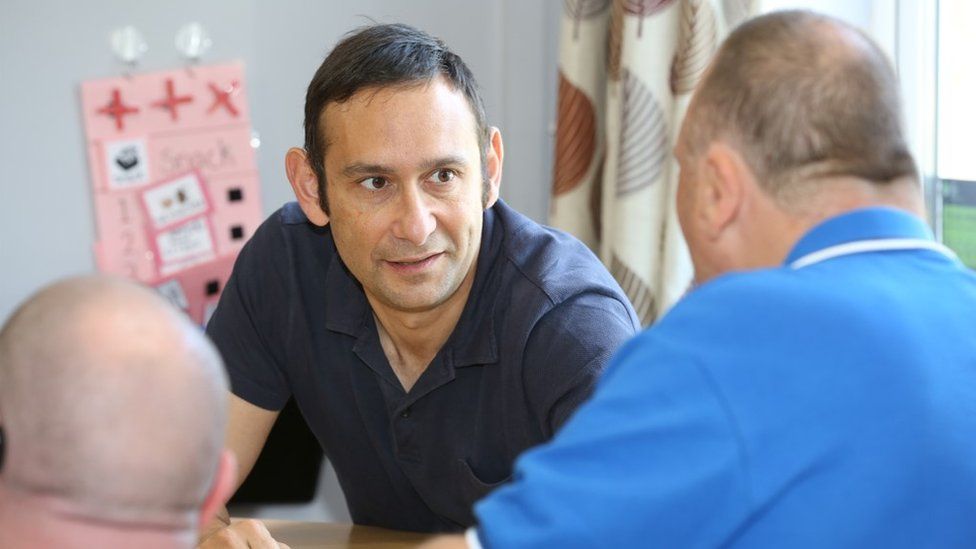 The disability charity Sense will give 1,000 families cash handouts to help them weather the cost of living crisis and says other charities should follow suit.
Grants of £500 will be given to families who live with someone with complex needs.
CEO Richard Kramer, told the Access All podcast: "What people want now is money in their hands to pay their bills."
The government said it had "a strong financial support system in place".
Mr Kramer said Sense took the unusual step because "families were telling us they couldn't pay their energy bills, they were cutting down on essentials and they were getting into debt."
He said: "We needed to do something positive and practical to put more resources into the hands of disabled people."
The charity supports those who are deafblind or have complex impairments and traditionally provided community outreach projects, virtual support and campaigning.
It is the first time in its 60-year history that it has given money directly to families.
The grants will be available to families in England, Wales and Northern Ireland with families put forward by professionals working with them.
Mr Kramer said disabled households often had a greater need for energy from charging electric wheelchairs to using more heating and water for clothes washing.
"Families are now saying 'we're going to have to leave clothes soiled because we need to save on energy'," he said.
Other families had told him they had to keep their son or daughter in one room because they could no longer afford to heat the whole house.
Pensioner Keith Butler and his partner Helen, from Worcestershire, are full-time carers for their 21-year-old son Geordie and received the grant. Geordie is deafblind and autistic.
"One of our biggest expenses is electricity," Mr Butler says. "Geordie is fed through an electric pump, which has to be on charge from lunch through to the evening, every single day. You can't miss a day, otherwise he can't eat."
Mr Kramer said he hopes other charities would follow Sense's lead.
"There is a responsibility for all charities to do more and fill that gap. That's not saying 'government you're off the hook', but actually we all need to come together to help the people we all support.
"It's for the government to provide that long-term support."
Earlier this week it was confirmed that about six million disabled people will get a one-off payment of £150 in September to help with any additional costs they face such as increased transport costs.
A spokesperson from the Department for Work and Pensions said: "Eight million low-income households will also be receiving at least £1,200 of direct payments this year.
"We urge people to check they are getting all the help to which they are entitled."
From BBC