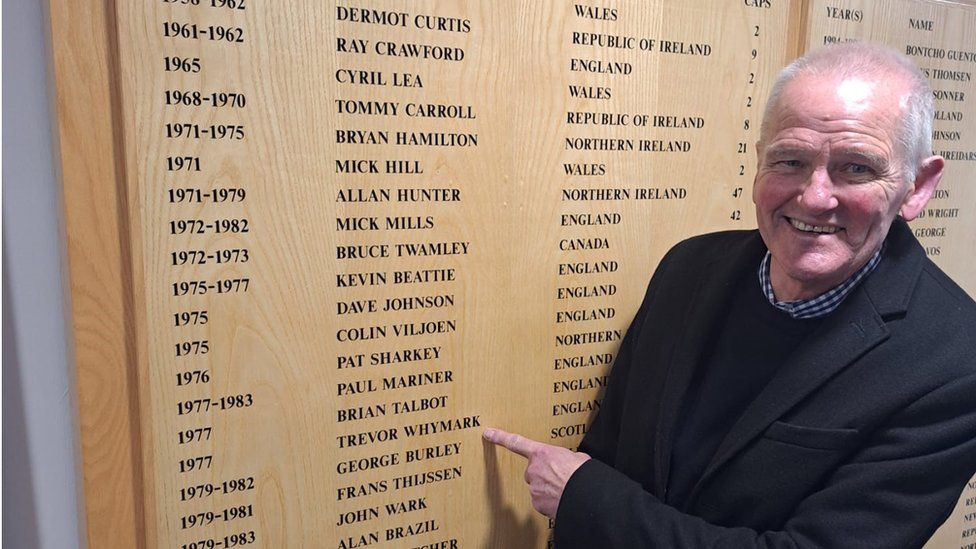 Trevor Whymark was diagnosed with Alzheimer's in late 2019


Former Ipswich Town and England striker Trevor Whymark has been diagnosed with Alzheimer's, his family has announced.
The 72-year-old played under Sir Bobby Robson at Ipswich from 1970 to 1979 - one of the club's most successful eras.
He was diagnosed in late 2019 and his family said they have revealed his condition to help others and raise awareness.
His son Craig, 46, has set up a fundraiser for the Alzheimer's Society in his father's name.
Whymark, who also won a cap for England, missed out on the 1978 FA Cup final win over Arsenal due to injury.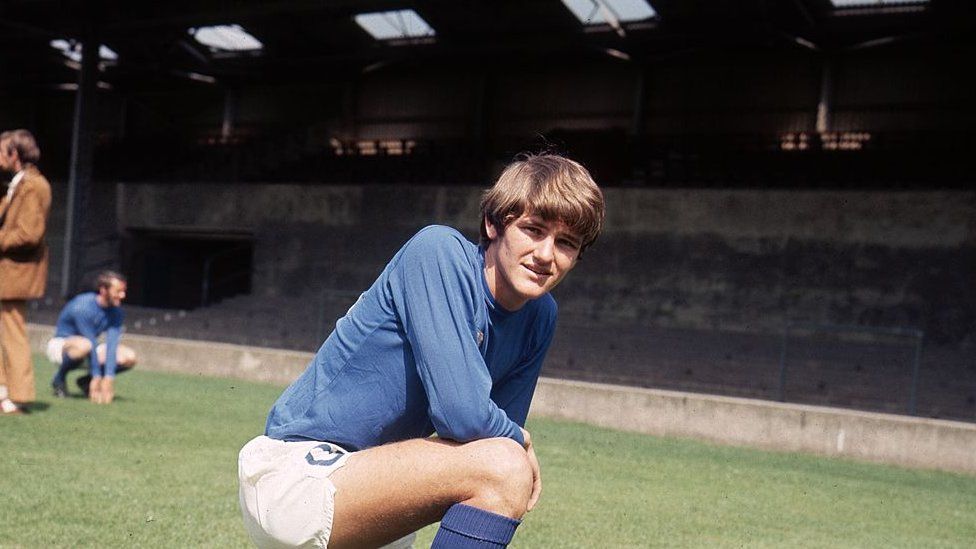 Whymark scored 104 goals in 322 starts and 13 sub appearances for Ipswich Town
The former Grimsby Town and Southend United player, who also had brief spells at Peterborough United, Colchester United and Diss Town, was diagnosed after his family noticed "subtle changes" in his memory and mood, which they originally put down as a form of grief after his mother died.
Craig Whymark said his father's diagnosis was in some ways a "relief" as they knew something was wrong.
"The specialist asked if there was anything dad wanted to ask, thinking it would be about what's to come. And dad said, bearing in mind he hasn't played football for a long time, 'Am I still able to do my warm ups for football?'"
His memory then further deteriorated over the first Covid lockdown.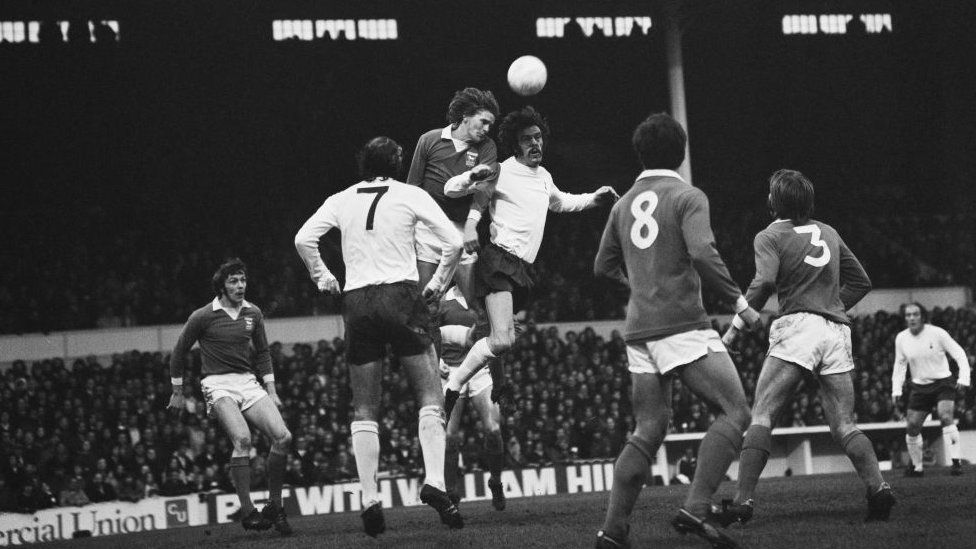 Whymark was well-known for his heading ability during his playing career
Mr Whymark said: "We [his children] noticed when we did see him that his memory was sort of decreasing and getting worse... the realisation kicked in a little bit more and we were still coming to terms with the fact dad had Alzheimer's."
Mr Whymark said his dad's heading skills were honed as a child with a leather football when he would do up to 1,000 headers against a neighbour's wall.
"With Alzheimer's [and the] constant banging of the head with the ball, that has got to have something to do with it," his son said.
He said it was "hard" to announce his father's diagnosis but after launching the fundraising page they have been inundated with support.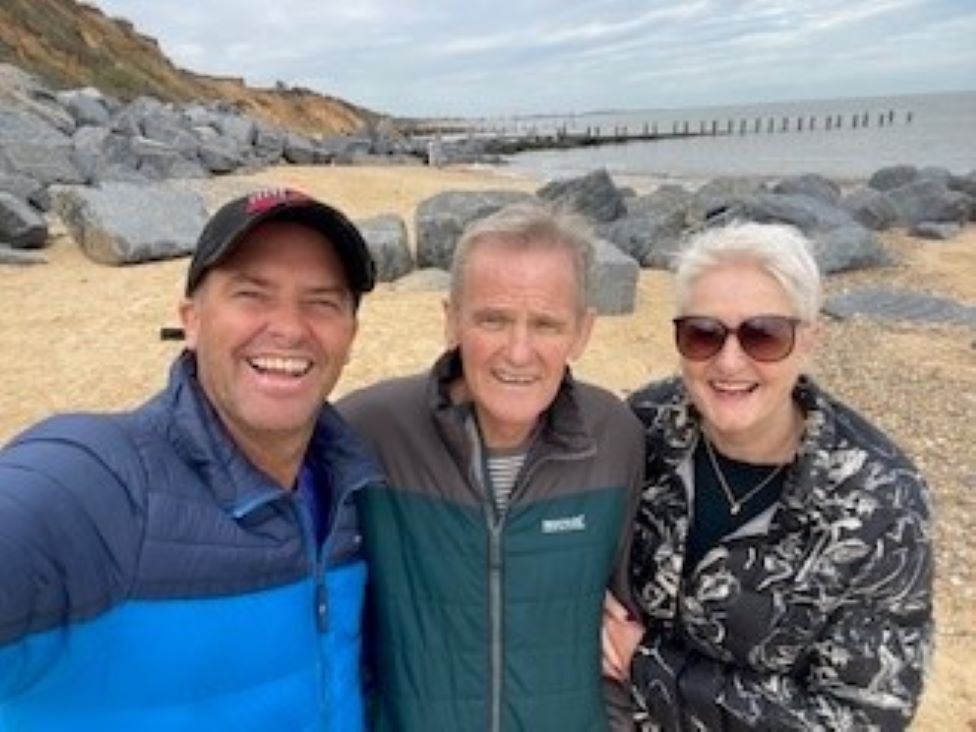 Craig Whymark (left) has set up a fundraiser for the Alzheimer's society in his father's name
Newcastle United goalkeeper Nick Pope, who was coached by Whymark as a youth player at Ipswich, donated to the fundraiser and called him "an amazing coach and person".
Mr Whymark said: "It's really touching that people still remember dad and with such fondness and that they're giving their own money at this difficult time as well."
Dr Adam White, head of brain health at the Professional Footballer's Association, who have supported the family, said: "We know that footballers have a higher risk of developing neurodegenerative disease, most likely because of head impacts sustained in a footballer's career, such as heading the ball.
"It is only right that they can get the support needed when suffering with this disease."
From BBC