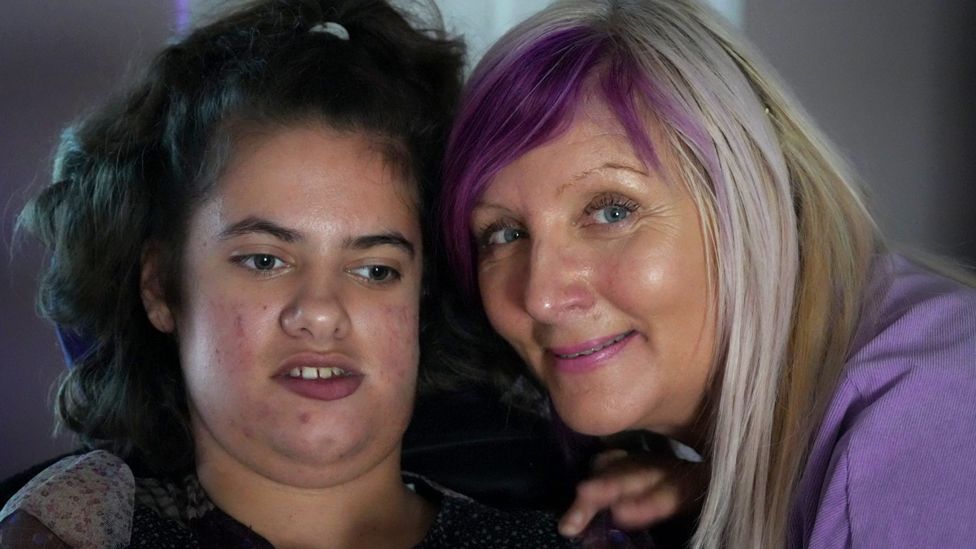 A mother said she was considering whether she would have to put her disabled daughter in care due to rising energy bills.
Yvette Clements, 58, from Norwich, is a carer for her daughter Rosey, who cannot regulate her body temperature.
Their heating has to be on most of the time and their bills have risen to £300 a month.
"If this carries on I will have to think about putting her in care, which is heartbreaking," she said.
"We belong together but I need to make sure she gets what she needs."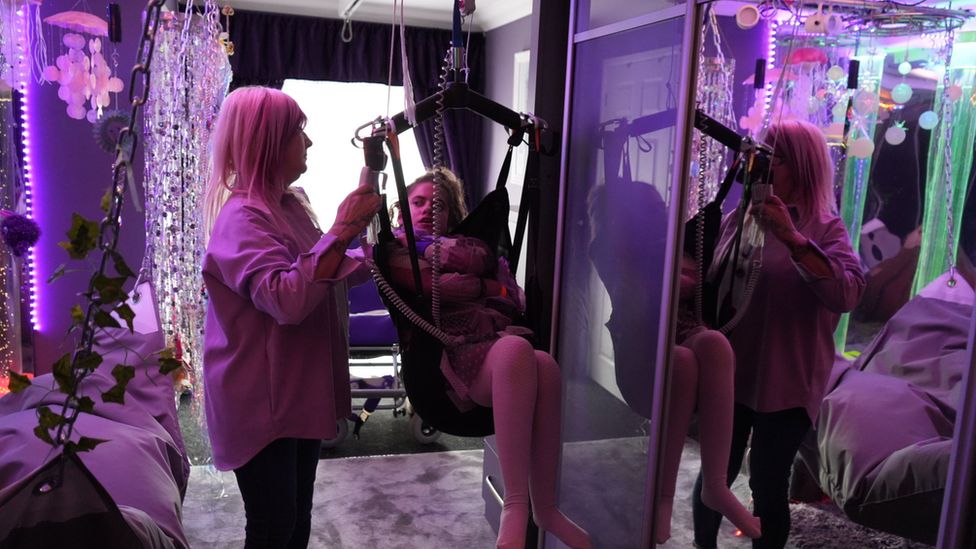 Rosey's favourite place is her sensory room but Yvette is having to limit her daughter's time in there due to costs
Rosey, 23, who has cerebral palsy and epilepsy, needs an electric bed, an electric bath, an electric hoist, a feeding machine and CCTV to monitor her in the night due to her seizures.
The only time her mother can turn off the heating is when Rosey is out of the house at Sense College, a specialist school for young people with complex disabilities.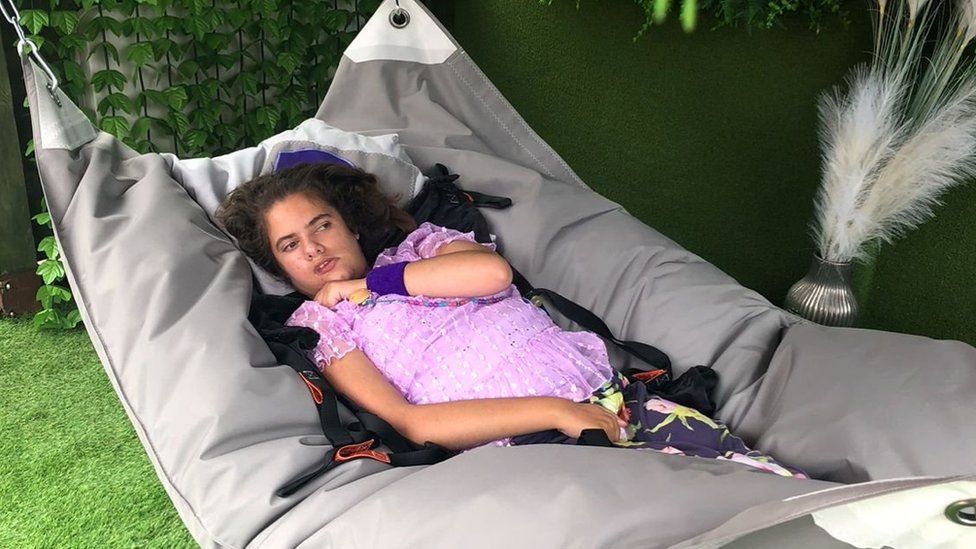 Rosey has cerebral palsy, epilepsy and is registered blind
"I will happily sit in the cold when she's not here, but I don't have that option most of the time, because Rosey might have a seizure if she gets cold," she said.
"I never turn my oven on anymore, and I am cutting back in every way possible, but I still can't afford my energy bills.
Ms Clements gets universal credit, which includes a carer's allowance and housing costs, while Rosey receives personal independent payment (PIP).
Rosey was one of about six million disabled people who recently received a £150 lump sum cost of living payment from the government.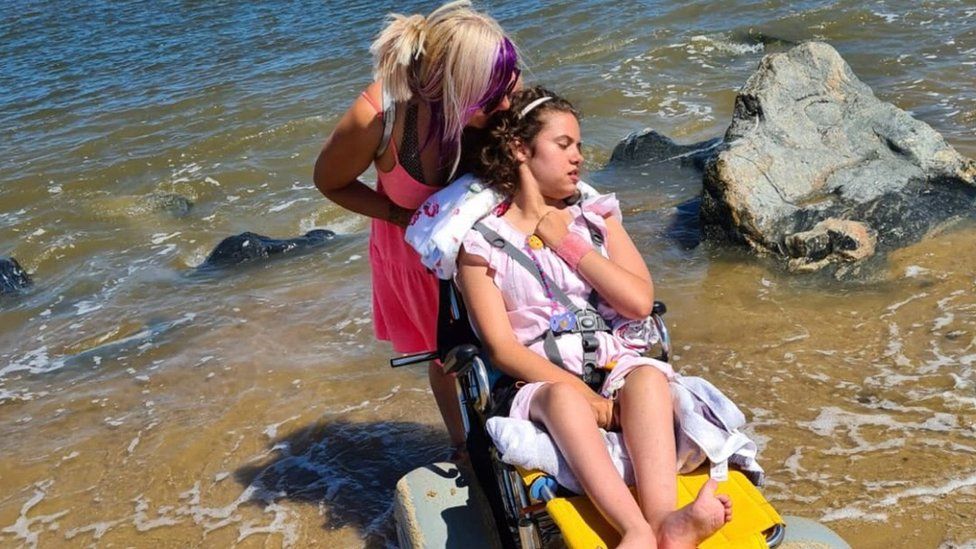 Rosey might not have long left to live and her mother wants to spend the rest of their time making memories
But Ms Clements said it did not even cover one month's worth of electricity, which is provided by Scottish Power. Her bill recently increased from £122 to £295 a month. When this happened she cancelled her direct debit and now sends in monthly meter readings.
Rosey might not have long left to live, her mother said, and the situation is preventing them from making memories together.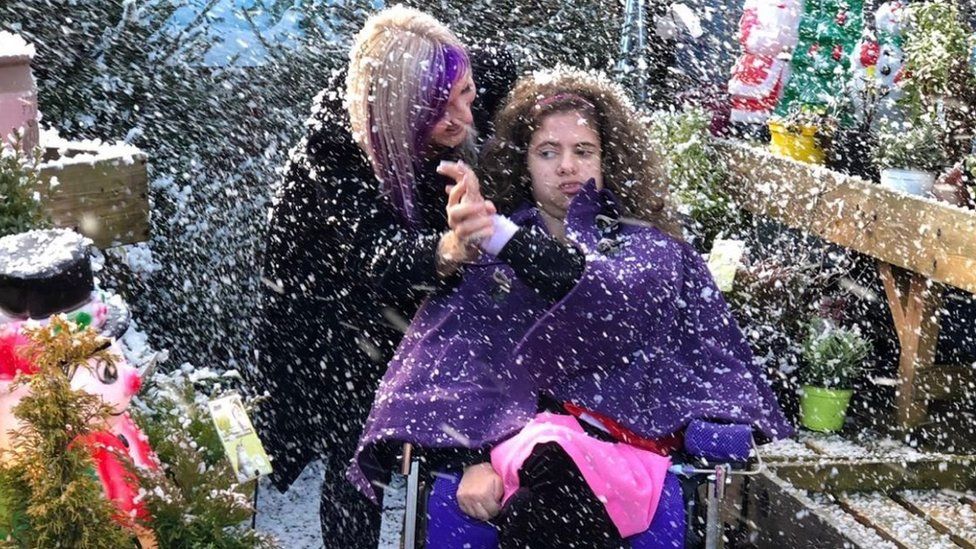 Rosey's favourite time of year is Christmas as she loves the lights but her mother is worried about the cost of turning them on
"This might be Rosey's last Christmas, we don't know how long she will live, but I can't afford to take her anywhere or buy her presents.
"Although she is registered blind, she can see lights and that is her favourite thing. We have a sensory room but I have to limit her time in there because it is too expensive.
"She absolutely loves Christmas lights but I don't know if we will be able to afford to turn them on this year.
"Our life is hard enough, I shouldn't have to be making these choices," she said.
A Scottish Power spokesperson said: "We are sorry to hear about Mrs Clements' situation. Scottish Power is committed to supporting our customers through difficult times. We have specially trained customer service advisors who can help manage customers' individual situations sensitively and support them to access the advice and support that best meets their needs.
"That includes working with Citizens' Advice and our debt advice charity partner, StepChange, as well as offering flexible payment options. We also provide financial support through the warm homes discount and our dedicated hardship fund."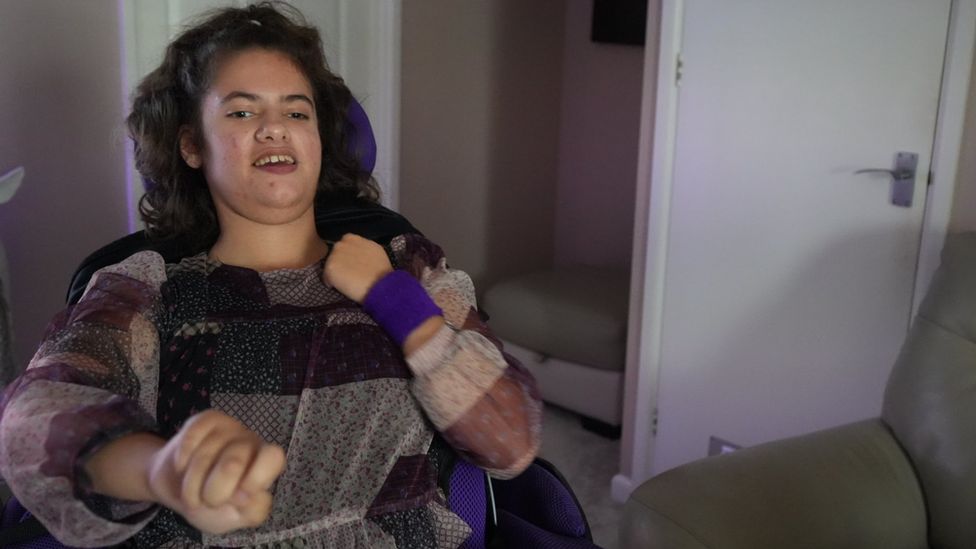 The charity Sense gave the family a £500 emergency cash grant, which it says reflects the urgency of the situation
Sense gave the family a £500 grant as part of emergency financial support. It is the first time in the charity's 60-year history that it has handed out direct cash payments, which it said reflected the urgency of the situation.
Sense chief executive Richard Kramer said: "The current cost of living crisis has worsened an already precarious financial situation for disabled people across the country - with those with more complex needs, and their families, facing the hardest time.
"While the government decides whether or not to increase benefits, disabled people and their families struggle with spiralling bills and face agonising decisions, like choosing between heating and eating.
"The government must recognise the scale of the crisis and impact on disabled people and commit to increasing benefits in line with inflation."
A spokesperson for the Department for Business, Energy and Industrial Strategy said: "The government's energy price guarantee will save the typical household around £700 this winter, based on what energy prices would have been under the current price cap - reducing bills by roughly a third. This comes in addition to £1,200 direct payments to vulnerable households.
"A Treasury-led review will consider how to support households from April 2023, focusing support for those in need while reducing costs for the taxpayer."
From BBC