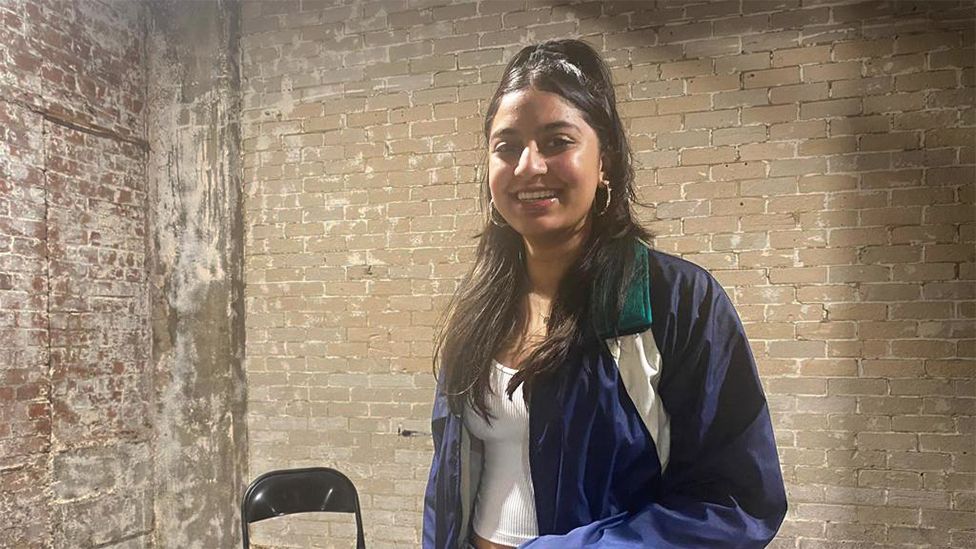 "Obviously I have bad days. But I have a much healthier way of dealing with things now"
Speaking about your mental health struggles, particularly in the South Asian community can be tough, let alone trying to write a play about it.
But that's what 17-year-old Siyani Sheth has done.
"It was strange, especially keeping in mind that so many people are going to see it and hear it," she tells BBC Asian Network.
"My entire life is just going to be exposed like that.
"It's scary but really nice to write it all down and be like 'I've been through so much and come out the other side'."
In the South Asian community, mental health is often considered a taboo issue.

If you're affected by the issues raised in this article, help and support is available via BBC Action Line

Siyani's play is based on her own mental health issues - and explores things like depression, anxiety and self-harm.
She says her issues started around the age of 14 when she struggled with eating and fainted on a school trip.
But Siyani was reluctant to tell anyone what was happening.
"It's very much having a stiff upper lip," she says.
"And I think something else about the South Asian community is pressure, because there is so much [of it] to be really perfect and excel.
"It's really hard to sometimes live up to that."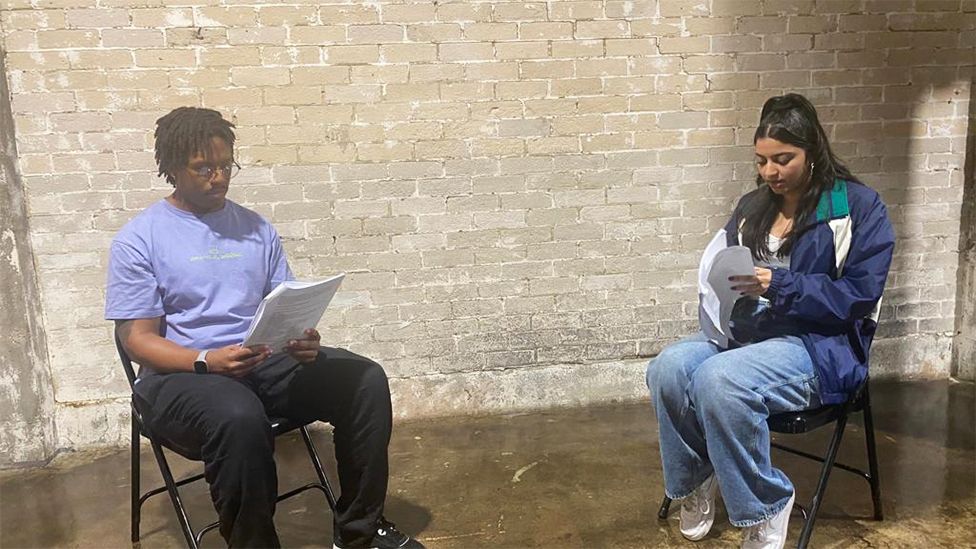 Siyani doesn't play herself but does narrate the story, with the main character explaining her story to a therapist
Siyani was diagnosed with anxiety, depression and an eating disorder when she was 15.
She says she had trips to A&E and then to a clinic in the Netherlands for therapy.
"It was really hard to come to terms with that, I found myself in a really dark place.
"It was really intense and confronting. But I also found people that were feeling the same things."
Siyani she says she's now doing much better and putting her efforts into raising awareness about mental health - through things like this play.
And she's not shying away from telling her story.
"It's very raw. I've tried to keep it very real and show the gritty side of mental illness that people don't really see," she says.
And she isn't too worried about people who aren't supportive, particularly those within her own community.
"It's more about telling that story.
"And if it reaches one person who's feeling really alone and feels a little bit less alone after it, that's what I want."
Siyani's play The Expulsion of Exulansis can be seen in London from 29-31 August.
From BBC