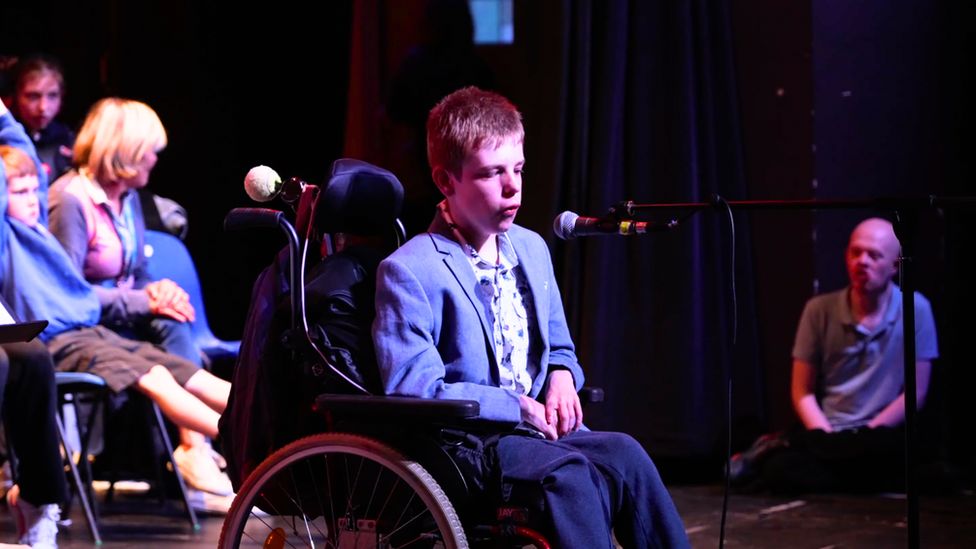 The annual festival will feature young disabled artists from across Gloucestershire
A festival celebrating inclusivity that features young disabled musicians is set to take place later.
IncFest performers are set to take to The Bacon Theatre stage in Cheltenham on Thursday.
Organised by Gloucestershire charity The Music Works, those involved have been rehearsing the show for a year.
"The festival is a celebration of inclusion, talent, and the transformative power of music," the charity's Lee Holder said.
"It is such a privilege to witness the incredible growth and achievements of these young disabled musicians as they take centre stage and inspire us all."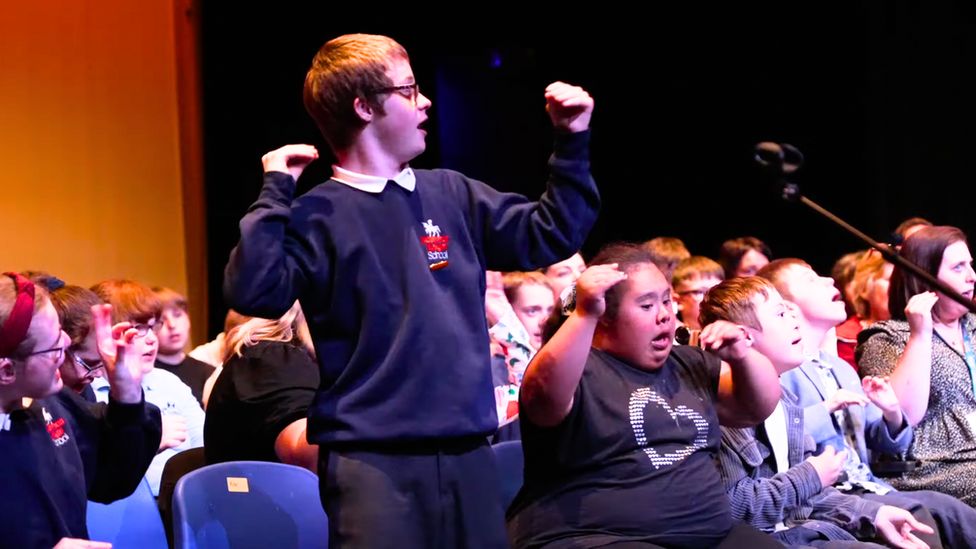 The young disabled artists will perform in-front of a packed crowd at The Bacon Theatre in Cheltenham
Collaborating with schools and students to select songs for the performance, the show is created to ensure every individual can participate and contribute.
A digital songbook with learning materials such as signing videos, audio tracks and lyrics are then given to each school in order for them to prepare.
One teacher involved in the festival said: "I have seen pupils who will not speak or take part in activities at school stand up at the front of the stage and play an instrument."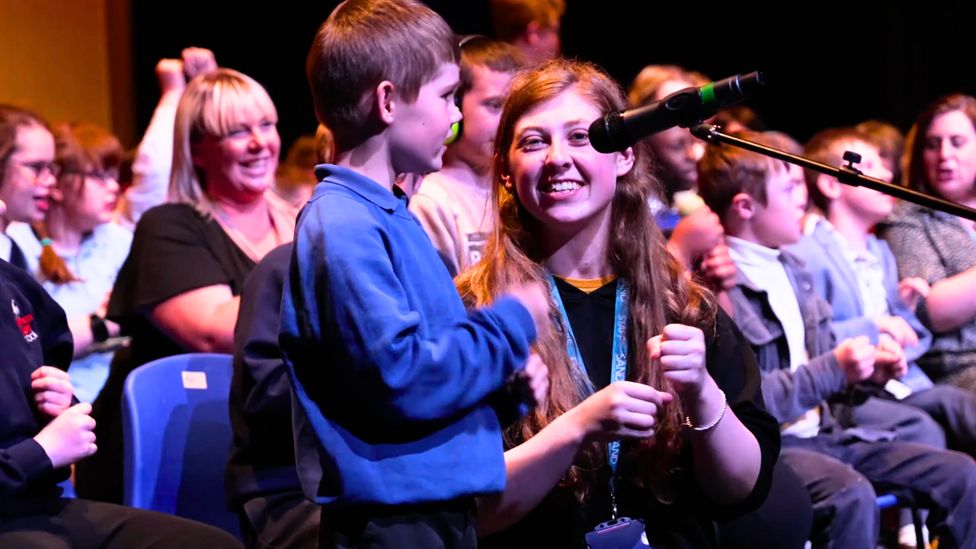 Lee Holder, Disability Lead for The Music Works said the festival is a celebration of "inclusion" and "the transformative power of music"
"Then, when parents come to watch the concert, they cannot believe their child has had the courage to take part and are often brought to tears as they are so proud of what their child can do."
The Music Works said the collaborative effort, that involves a range of partners, enables the young performers to be empowered and "unleash their full potential".
From BBC