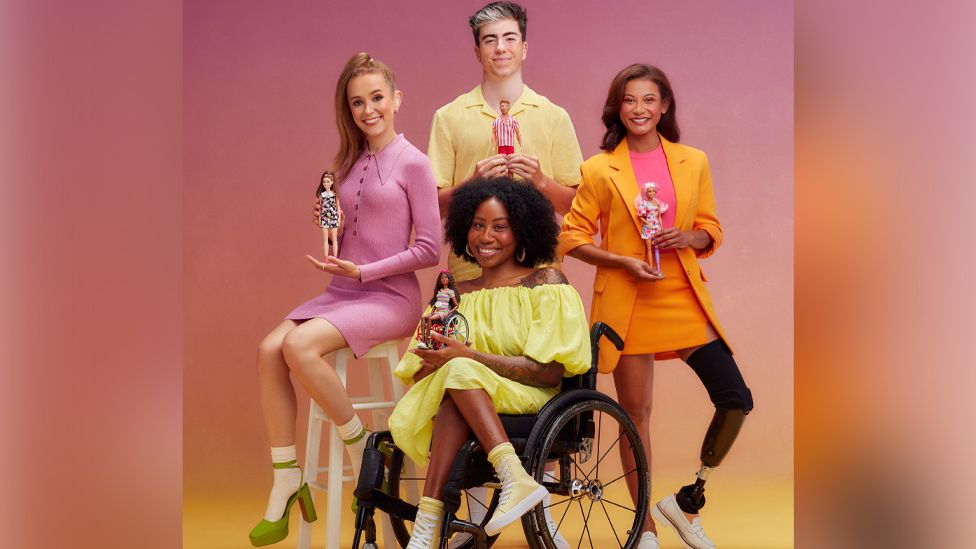 Image caption,
James (upper middle) is one of the faces of the campaign, joined by Renee (lower middle), Faisha (right) and EastEnders' Rose Ayling-Ellis (left)
"It's a major step in the toy industry and in my life. It made me feel proud of who I was."
James Stewart is among those celebrating the new Barbie dolls that are being released today.
Mattel, the company that makes them, has released a range of more diverse dolls.
For the first time, Barbie is seen with a hearing aid, a prosthetic limb and a wheelchair, while a Ken doll has the skin condition vitiligo.
James, who has the skin condition, says it "felt quite surreal" to hold.
"I had to sit there and breathe," he tells Radio 1 Newsbeat, describing the moment he saw the photo of himself with the doll.
"It just felt almost like a perfect moment [after] I'd been through all of that."
The 17-year-old - who is now a model - was bullied at school because of vitiligo, where white patches of skin appear on different parts of the body.
James says it took him "a while to regain my self-confidence", but he hopes more representation will benefit future generations.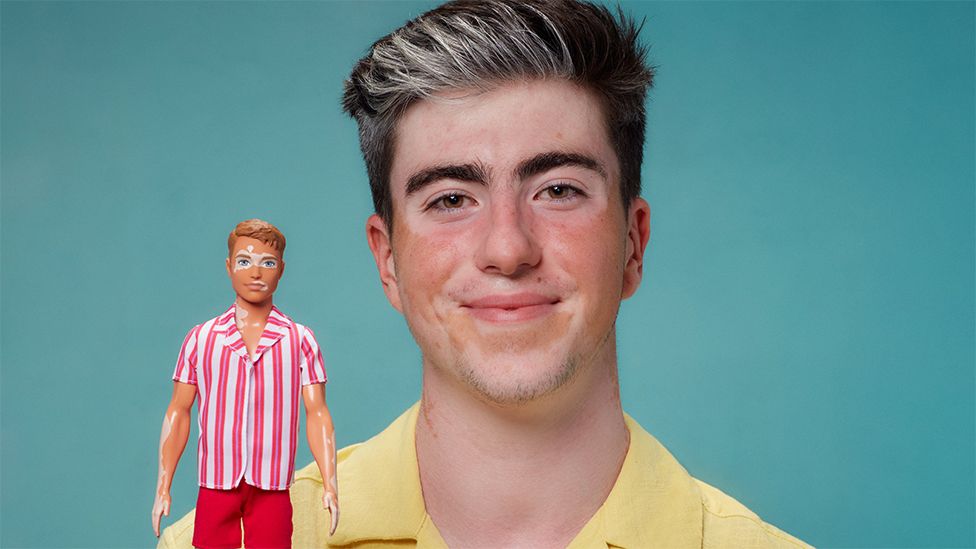 Image caption,
James didn't think he would be holding a doll that looks like him "in a million years"
For Eloise Pennycott, who has a hearing aid, it's "a great step forward" that will help normalise different conditions.
The 17-year-old became deaf aged 13. She now wears a cochlear implant, which helps her hear.
But she wishes "the doll was around when I was younger".
"If, when I lost my hearing, I could've remembered playing with a Barbie who needs the same technology as I do, it would've made the idea of needing that technology so much less daunting," she says.
"Barbies were always meant to be these cool, fashionable dolls. I've always considered my implants to be one of my coolest accessories."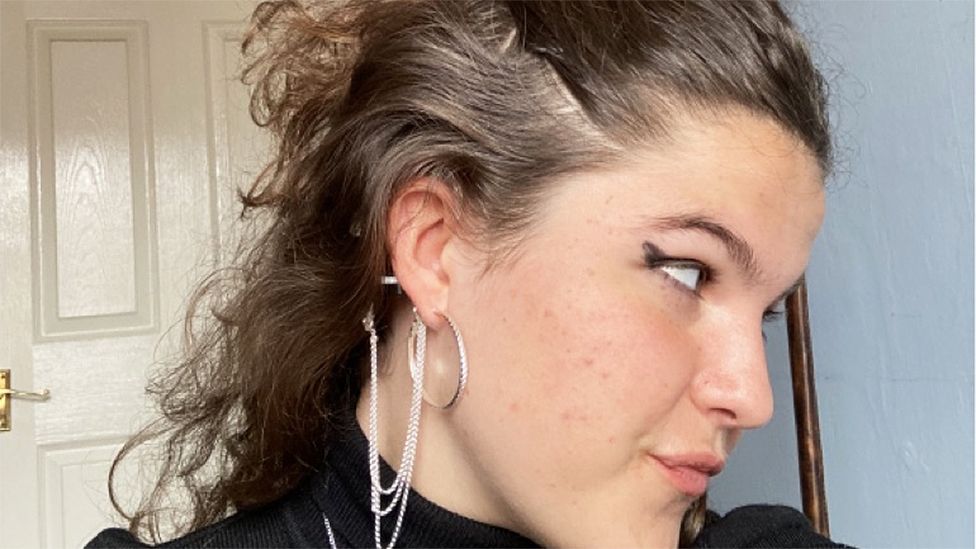 Image caption,
Eloise wishes she could have played with a Barbie with a hearing aid when she was younger

James agrees. He says he couldn't relate to the dolls when he was younger, and that growing up with one that looked like him would've made him feel less lost.
But he's always believed there would be a moment where "diversity would become normalised".
He hopes toy companies "keep pushing with the differences and diversity".
"When [a] kid picks up a doll, they know it's OK to look the way they do and that is an incredible thing."
Eastenders star Rose Ayling-Ellis worked with Barbie on the production of its first doll with behind-the-ear hearing aids.
The actor and Strictly Come Dancing winner, who is deaf, describes it as "really important and such a big deal".
This is echoed by Eloise, who says "the deaf generation will finally be able to see themselves represented".
"It makes you feel better about yourself," James adds, "knowing that vitiligo and all other differences are becoming included into the world".
From BBC