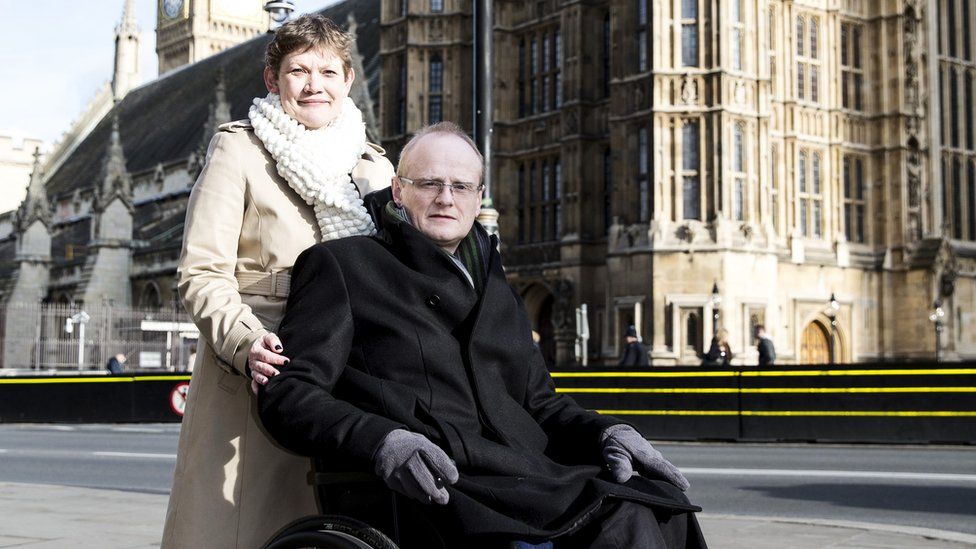 New data from the 2021 census revealed the number of people who self-identify as an unpaid carer for family or friends has dropped since 2011. This decrease has left a lot of people surprised.
Katy Styles, from Canterbury in Kent, had a successful teaching career for nearly two decades before her husband, Mark, was diagnosed with Motor Neurone Disease. The condition affects the brain and nerves and can impact someone's ability to move, talk and breathe.
As Mark's condition slowly deteriorated Katy helped him a little more around the house and to complete tasks each day.
He decided to retire from his job at Kent County Council aged 46 and his colleagues met with the couple to arrange details.
"I was sitting in the meeting with the director of adult social care, with a cup of tea, and she said 'Katie, you're a carer'.
Katy is not alone, according to Carer's UK, 36% of carers took more than three years to realise they had become a carer.
The role often involves helping and supporting a relative or friend who is disabled, has an illness, mental health condition or who needs extra help.
This month, the Office for National Statistics (ONS) revealed that across England and Wales, five million people aged five and over provided unpaid care during the 2021 snapshot, a drop of 800,000 people since the last census 10 years before.
It had been widely expected that the number would be significantly higher, not lower, and this left a lot of carers and organisations scratching their heads.
The number of people who provided 50 or more hours of unpaid care a week did rise according to expectation though, by an extra 152,000 carers, making the figure for that group a significant 1.5 million people.
The ONS said the difference between the numbers in 2011 and 2021 could be down to the changing nature of caring as well as the number of deaths during the pandemic and the wording of the question between the two censuses.
Or it could be down to, as many expect, people simply not realising their occasional "helping out" has become an official form of caring and they can apply for support to continue that important role.
"You could have knocked me down with a feather," says Katy, after she saw the statistics. As well as caring for Mark, she also cares for her mother and founded the We Care Campaign a national organisation for unpaid carers
"But realistically I shouldn't have been surprised because people just don't self-identify."
She says for lots of people, like herself, the reality just "crept up".
"What I'm really worried about are all of the carers that don't realise that they're caring, so they're isolated, don't know their rights, don't know that there is some support."
The available support as a recognised carer includes free Covid and flu jabs, an assessment to see if any more formal help can be offered and Carer's Allowance.
The benefit comes in at £69.70 per week for a minimum of 35 hours caring, but it's the lowest benefit of its kind and comes with several caveats
According to the government, you do not get paid more if you care for more than one person and if two of you care for an individual only one of you can claim the benefit.
But of the five million unpaid carers, only 977,506 claimed Carer's Allowance in 2022, according to Carer's UK.
Katy, who now receives the benefit having retired from teaching, says: "It's very, very little and you're more likely to be in poverty than other sectors of society."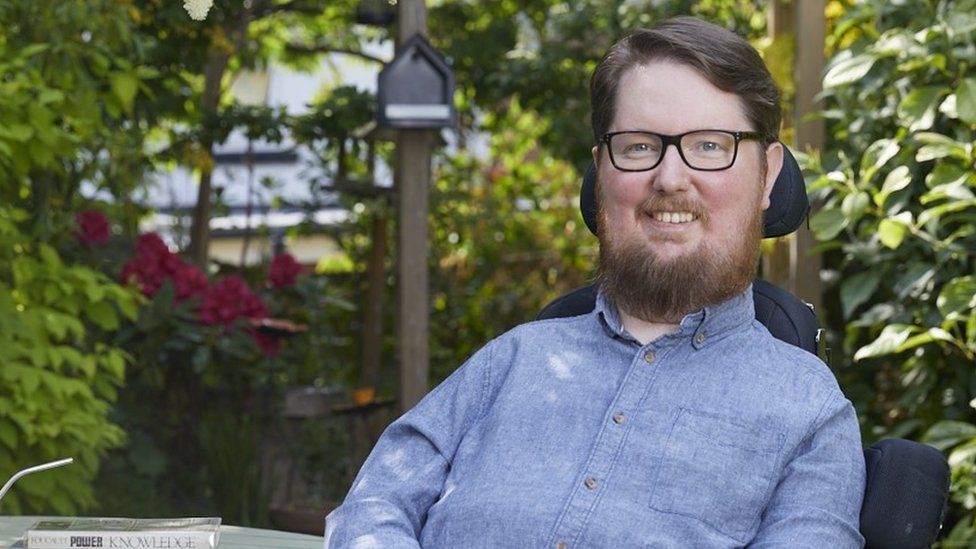 That's something the Joseph Rowntree Foundation backs up, as parts of its charitable work looking at social poverty. During research last year it found that 44% of working-age adults who care for 35 hours or more a week are in poverty.
As well as creating a snapshot of society, the ONS data helps the government to plan and fund future services so it's important that it truly reflects the situation on the ground.
Helen Walker, the CEO of Carer's UK, says: "We're really surprised that the overall figure of unpaid carers has gone down and it feels out of step with what families are telling us right now.
"It is vital that the Government recognises the pressing needs of this huge swathe of people and develops a funded National Carers Strategy for England," something Katy is also keen to see.
The Department for Work and Pensions said it did "recognise the huge value of unpaid carers in the lives of their family and friends".
It added that Carer's Allowance had increased from £53.90 in 2010 to £69.70 per week by 2022 "putting an additional £800 a year in carers' pockets" and benefits would increase in line with inflation at 10.1% from April.
Dr Miro Griffiths, 33, works at the Centre for Disability Studies at the University of Leeds and advises the Government and European Commission on disability.
"I thought the number would go considerably higher than what's been presented," he says. "But we shouldn't get too hung up on the figure, we've got people who are being excluded, marginalised and oppressed and we need to do something about that."
He says the ONS statistics will be useful to academics to dig deep into the root causes of the inequalities, but Katy and Ms Walker hope they will springboard into change.
For many carers, it's not about the money, it's about enabling friends and family to continue to thrive, while also being able to thrive themselves and not being held back.
"I think we have to recognise that people have an absolute right to do that," Katy says.
From BBC