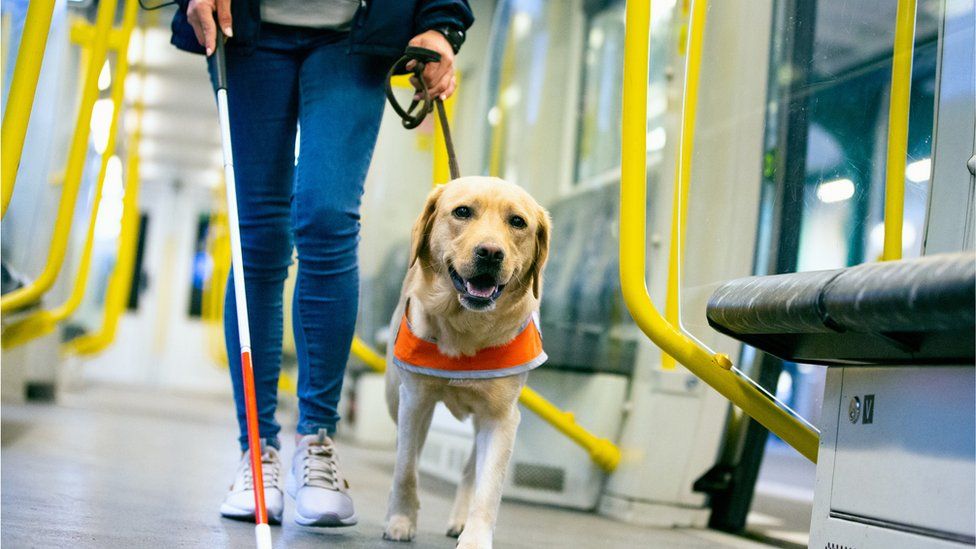 Powers devolved in 2016 gave Holyrood responsibility for £2.8bn of social security spending
The UK government could be delivering disability living allowance and some other devolved benefits in Scotland for another three years until 2026.
Work and Pensions Secretary Mel Stride has written to the Scottish government to extend transitional arrangements.
New devolved powers in 2016 gave the Scottish Parliament responsibility for £2.8bn of social security expenditure.
The Scottish government said it was "always a joint programme of delivery" between both governments.
In the letter - seen by the BBC - to Social Justice Secretary Shona Robison, Mr Stride warned there should be "no further slippage" in the timetable for transferring benefits operations.
He wrote: "Any changes to this plan, including unexpected delays or the introduction of additional requirements or benefits into the timetable would create significant delivery risks".
A package of benefits was devolved through the Scotland Act 2016 in an agreement to increase Holyrood's powers after the 2014 independence referendum.
The Scottish government had said it could set up a separate Scottish state for £200m in just 18 months during the campaign which preceded that poll.
But the experience of taking control of some parts of the UK benefit system suggests that proposition was wildly optimistic.
The handover process is taking far longer than anticipated and financial watchdogs say the set up costs for Social Security Scotland are now £685m.
Scottish ministers hoped to take over delivery of these benefits in 2020, but this commitment was dropped during the Covid pandemic.
The complexity of disentangling the benefits bundle devolved to Scotland from the UK system has also contributed to the delay.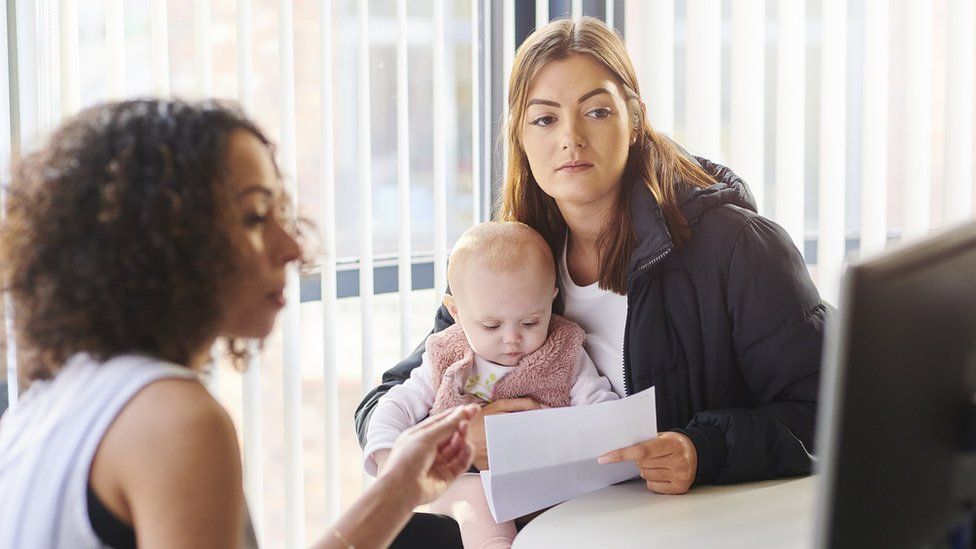 Social Security Scotland has taken over delivering some benefits - including best start grants for babies
Following recent talks, the UK Department for Work and Pensions (DWP) agreed to keep delivering disability living allowance to some people in Scotland until March 2026.
The extension also applies to attendance allowance, severe disablement allowance and payments for industrial injuries.
Further arrangements will extend the DWP's ability to provide the personal independence payment and carers allowance in Scotland until March 2025.
The DWP said it was also prepared to make winter fuel payments in Scotland in 2023-24 if required.
Opposition parties have repeatedly criticised the Scottish government for the pace of progress in establishing the Scottish welfare system.
A new agency, Social Security Scotland, has taken over delivering some benefits - including best start grants for babies and help with funeral payments.
It is also responsible for new benefits that do not exist in other parts of the UK, including the Scottish child payment.
The agency has begun transferring clients who receive disability living allowance over to the new Scottish child/adult disability payment but it is not clear how long this process will take.
Labour MSP Pam Duncan-Glancy said: "The relationship between Scotland's two governments has descended into chaos once again, leaving the SNP's promise to deliver a fairer, functioning Scottish social security system in tatters.
"Every day that this programme is delayed is another day that disabled people and carers are left at the mercy of a Tory-run DWP."
Conservative MSP Miles Briggs said: "It is concerning that we are yet again seeing DWP and UK ministers having to provide contingencies and extensions to agency agreements to help support the ongoing delivery of welfare payments in Scotland.
"Promises made by SNP ministers around the establishment capabilities of Social Security Scotland have come and gone."
Social Security Minister Ben Macpherson said progress was being made
A Scottish government spokesperson said: "This is and has always been a joint programme of delivery between both governments.
"The Scottish government has worked with the UK government to ensure that plans for the transfer of benefits were deliverable both for the UK government and the Scottish government.
"Both governments needed to pause some work to respond to the pandemic, so the original programme of work needed to be replanned.
"Despite the pandemic, we are now delivering 12 Scottish government social security benefits to one million people, seven of which are entirely new forms of financial support which are only available only in Scotland including the Scottish Child Payment."
On Tuesday, Social Security Minister Ben Macpherson told the Scottish Parliament that "steady progress" was being made on the transfer of 700,000 disability living allowance recipients.
He said the system was "on track" to complete this process by December 2025, a few months before the UK government extension period runs out.
Mr Macpherson also suggested that disentangling some benefits from the UK system was far more complex than setting up a whole new system.
From BBC