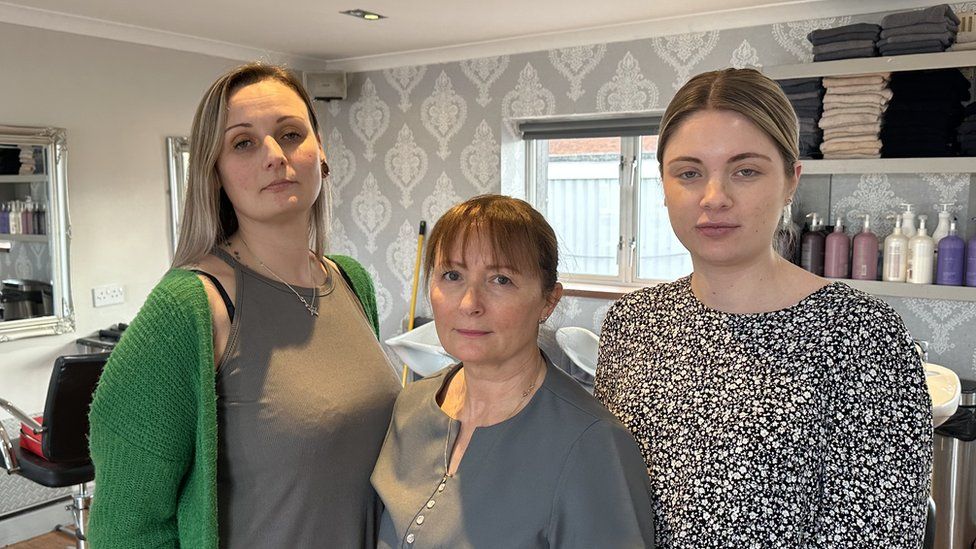 Bekki Agnew, Debbie Borg and Katherine Jones from Stephen Russel salon

Wheelchair users and vulnerable people are turning away from a shopping centre because there is "no disabled access or parking", it is claimed.
Access to the first floor of Beveridge Way in Newton Aycliffe has been limited due to the closure of a multi-storey car park.
Businesses said they had lost customers because some people "could not make the stairs" to reach their premises.
The management of Aycliffe Town Centre, said it was aware of "complex matters".
The town's only multi-storey car park has been closed for months for unspecified "health and safety" reasons and could be demolished.
It gave step-free access, via a ramp, to the first-floor businesses including Stephen Russel Hair & Beauty and the Elachi Indian restaurant.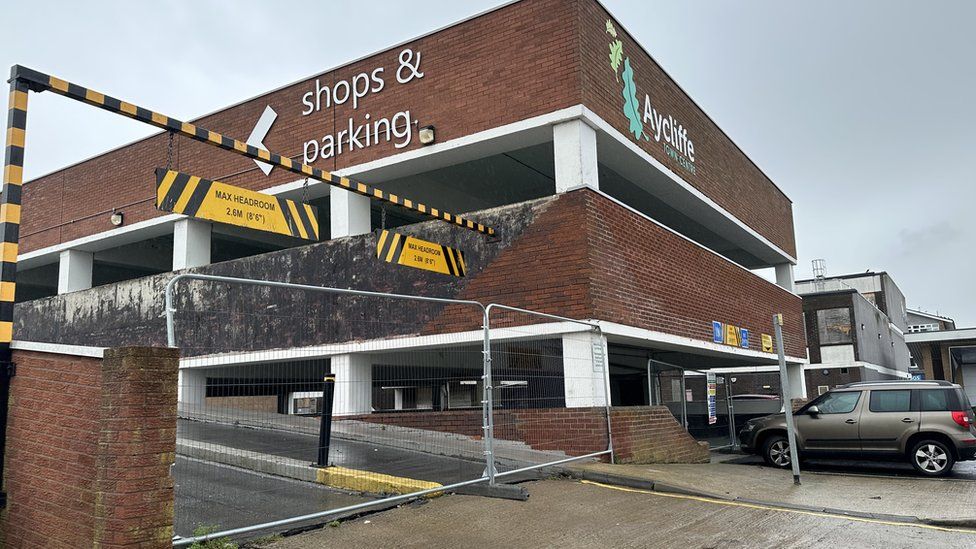 The multi-storey car park remains closed
However, customers have been forced to either use a set of stairs or rely on a single lift which, it is claimed, is unreliable due to breakdowns and vandalism.
Businesses have urged the complex's owners to repair the car park or provide a long-term solution if it is razed.
Stephen Szoboszlai, owner of Stephen Russel Hair & Beauty, said stylists were having to visit the homes of customers who cannot reach the salon.
"People can't get up, the stairs are a spiral, we've had people in wheelchairs say they can't get up the stairs - and the lift is often damaged by vandals," he said.
The 40-year-old business had lost clients since the change, some of whom had been visiting for more than two decades, Mr Szoboszlai claimed.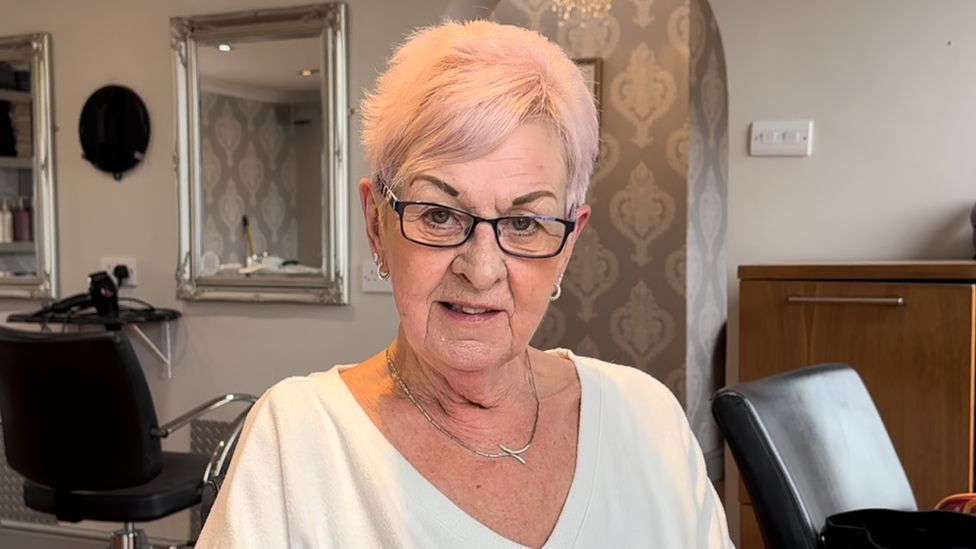 Linda Taylor has been a customer for more than 30 years
Linda Taylor has been a customer of more than three decades but said she might have to stop coming.
"The access to the salon and the car parking is next to none," she said.
"I'm not in a wheelchair yet, but I'm finding it very difficult to get here. I don't know how long I'll be able to."
Khaled Ahmed, who owns the Elachi Indian Restaurant next door, echoed his neighbour's concerns and called for clarity on what a longer-term fix could be.
"Customers are struggling, disabled people can't access the restaurant and some won't come here," he said.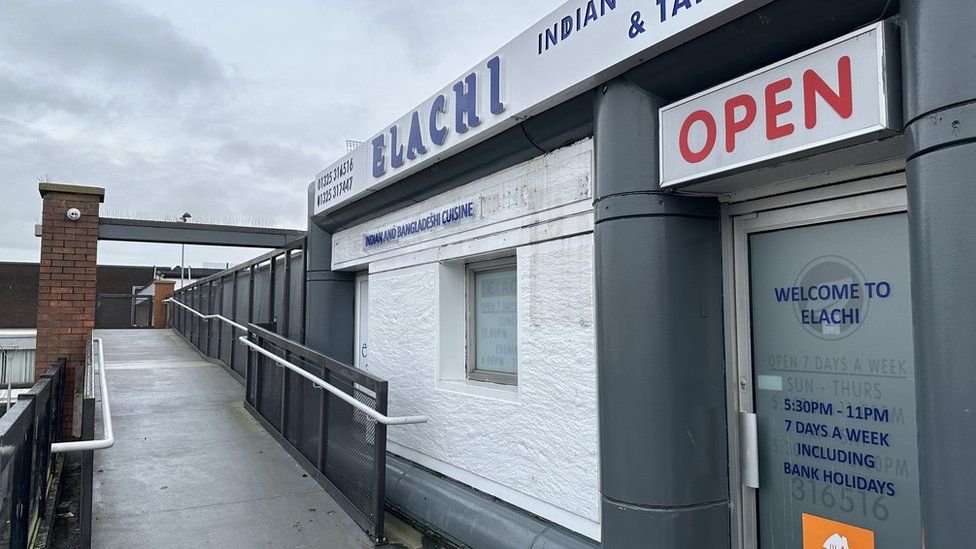 The ramp which was also accessible from the car park
Dan White, policy and campaigns officer at Disability Rights UK, said: "There is a duty to make reasonable adjustments for disabled people when it comes to shops and shopping.
"It seems that the social and shopping needs of a community have been disregarded - meaning that disabled people are once more unable to enjoy the freedom of retail."
Durham County Council previously said the land would be "transformed" into a ground-level car park and bus interchange to provide an "improved flexible public space".
They said that Aycliffe Town Centre was continuing with technical assessments of the site.
Montagu Evans, which runs Aycliffe Town Centre, said there were a "number of complex matters surrounding the enforced car park closure" both on an "immediate and longer term".
The firm said it would need "further time" to work with "various parties involved" before making any further statements.