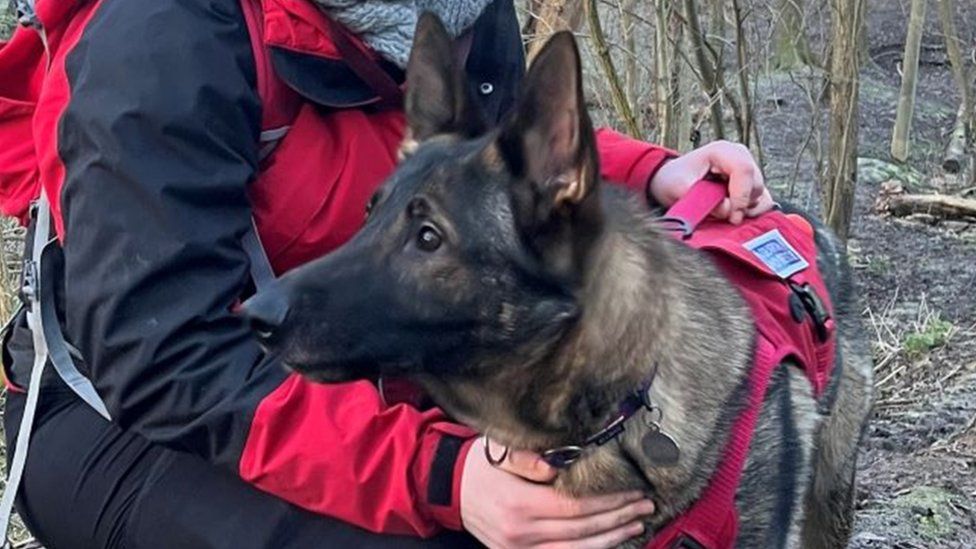 Duke, a search and rescue dog, is one of many that people and organisation rely to do work
From helping with rescues, to working as guide dogs and catching criminals, dogs are more than pets to many. Three people have spoken of the varying crucial roles their canine companions play in their lives in Northamptonshire.


'She does such a good job'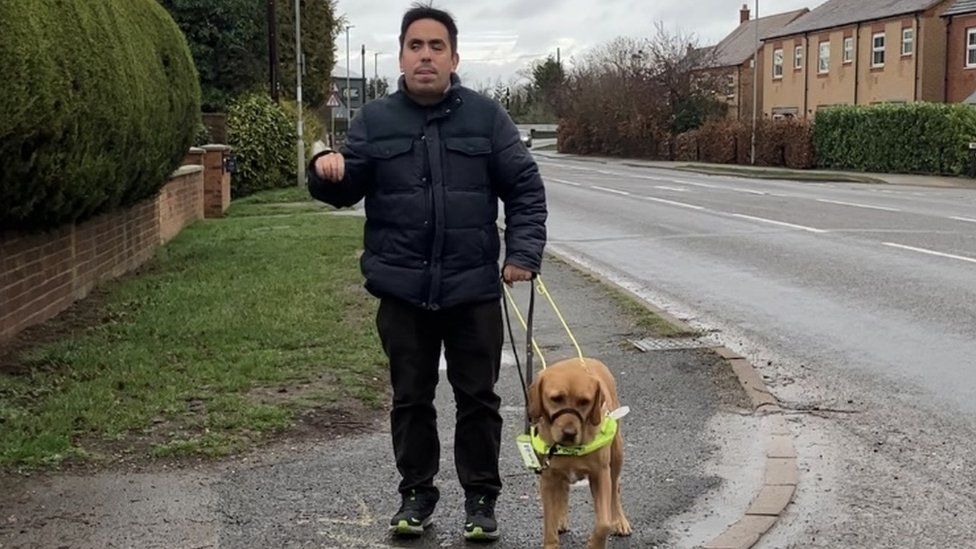 Guide dog Nelly helps Kevin Satizabal go about his daily life
Kevin Satizabal, from Roade, is blind and needs a guide dog "to get around independently".
He has had his golden Labrador-retriever Nelly for the past nine months.
"The thing I love about having a guide dog is that she helps me navigate street clutter and obstacles much more easily than if I was using a cane," he says.
He says having a guide dog requires "a lot of trust".
"I'm walking along and thinking I'm trusting a four-legged animal to get me around all these obstacles but she does such a good job."
Mr Satizabal says when he goes out "she takes all the stress of that out and I can enjoy [walking] like everyone else".


'He loves this kind of work'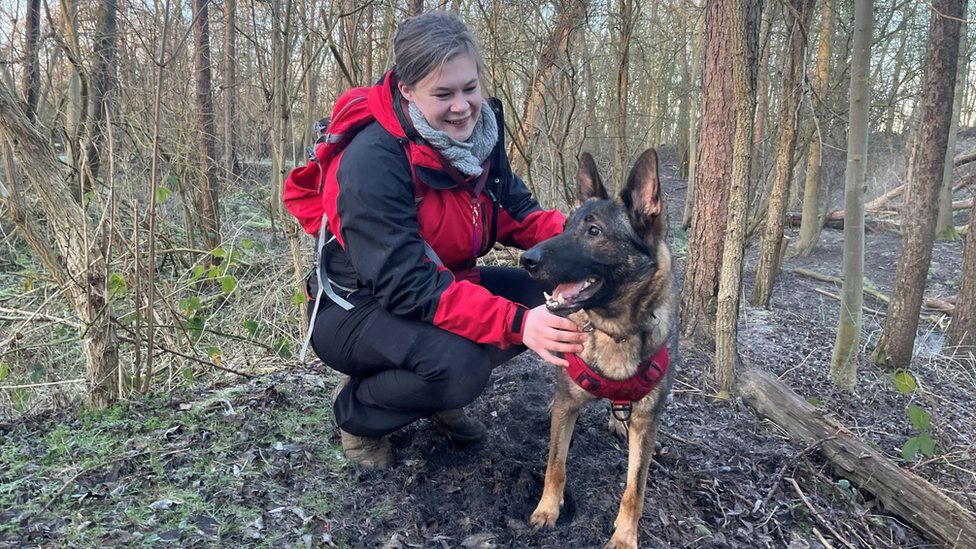 Duke is currently being trained as a search and rescue dog by Emily Cokerill
Emily Cockerill is a volunteer with Northamptonshire Search and Rescue and currently training Duke, a German Shepard.
She works with him at least once a week and says "he likes to make his presence known, he's got a bit of bark on him".
The dogs wear a harness or jacket, have lights and bells so they can be spotted in the dark, while their handlers have water, treats and a reward for the dog.
Ms Cockerill says: "They love the training, they love being out on searches."
The dogs track smells on the air to search for anyone stationary. They then follow that smell to the source and stay still and bark if they find anything.


'The dogs are definitely crucial'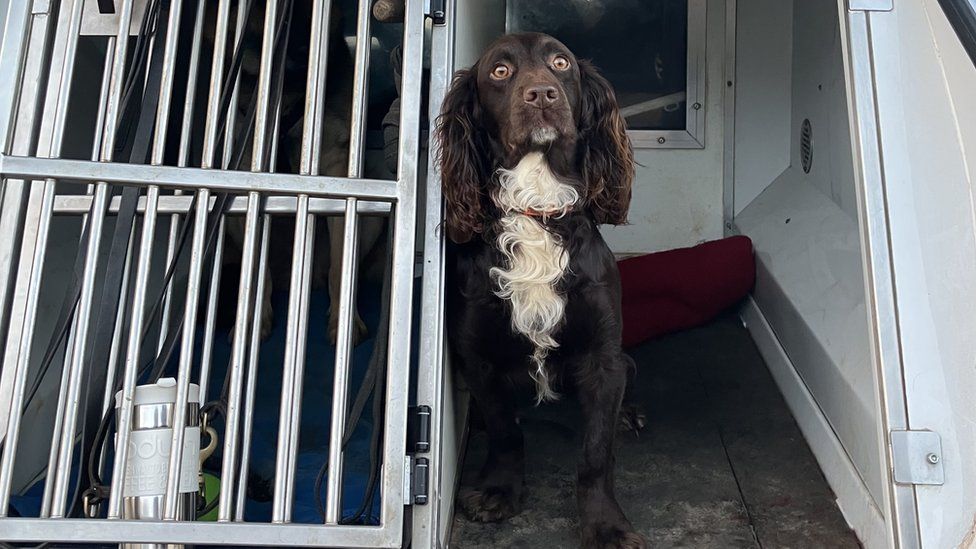 Police dog Socks is trained to sniff out drugs, cash and firearms
Socks is four-year-old Cocker Spaniel who works for Northamptonshire Police as a drugs, cash, firearms search dog.
He has worked for the force for the last two and a half years and lives with his handler, PC Lucy Sculthorpe.
She says he is "not very scary looking, he's cute, friendly, and he loves a cuddle".
PC Sculthorpe says Socks helps with searches at properties, if a suspect has potentially discarded evidence, or if there is any spent ammunition.
She says the police "use spaniels because they are small" and Socks underwent an eight week training with her.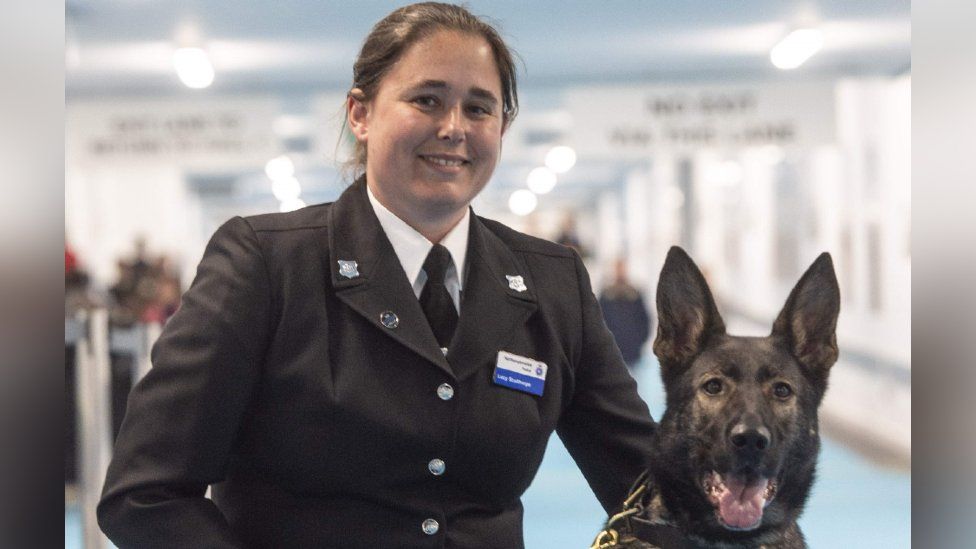 PC Lucy Sculthorpe was recognised by Crufts for her work with a previous dog, Harper
"What he does it for is his ball, so all he wants in life is his ball, and he knows if he finds something that he's meant to find that's what he gets and that makes him really happy."
She adds: "The dogs are amazing, their sense of smell is incomprehensible to us.
"The dogs are definitely crucial to what we do, they find criminals that otherwise wouldn't be found."
From BBC