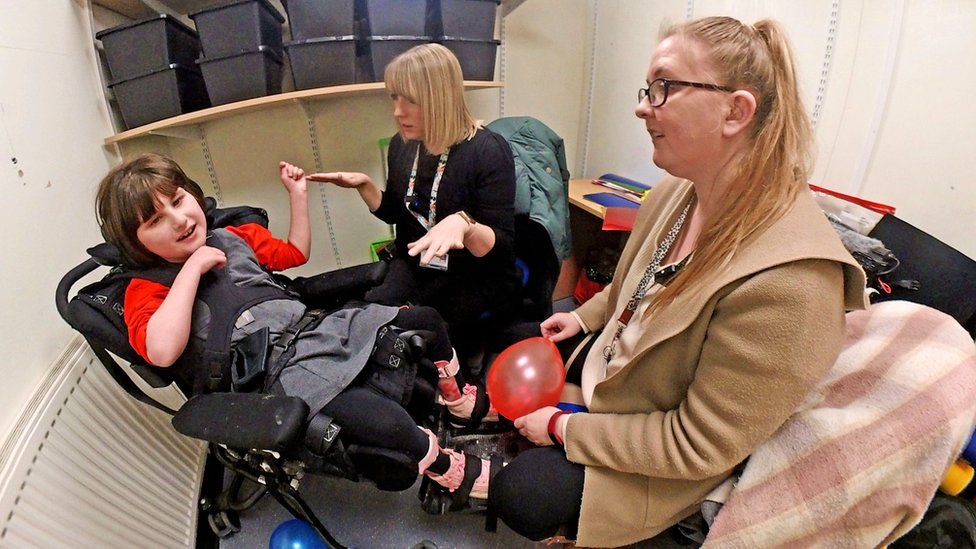 Head teacher Rob Mulvey says he's ashamed that some children are being taught in a cupboard

Half of state-funded schools in England for children with special educational needs and disabilities are oversubscribed, BBC research has found.
Schools have converted portable cabins and even cupboards into teaching spaces because of a lack of room. Head teachers say this puts pressure on staff and makes pupils anxious.
Parents say the wait for places means their children are missing education.
The Department for Education says it is spending £2.6bn on new places.


Sarah is in her son Cohen's classroom - not to pick him up, but to collect his things a year after he stopped coming to school.
Maltby Hilltop School in Rotherham is a specialist school for pupils aged two to 19 with severe learning difficulties and complex needs. Because of a lack of space and overcrowding in the main building, Cohen's classroom is in a portable cabin, with loud floors and thin walls.
The 14-year-old is autistic and has a condition known as pathological demand avoidance (PDA), which leads to a rigid need for control when he's anxious.
Cohen struggles to manage his condition if he's not in a calm environment - and Sarah,. whose full name we are not using, says the school simply did not have enough physical space to provide that.
"He started to have panic attacks and hyperventilating," she says.
"He wants to be here, but the space isn't allowing it."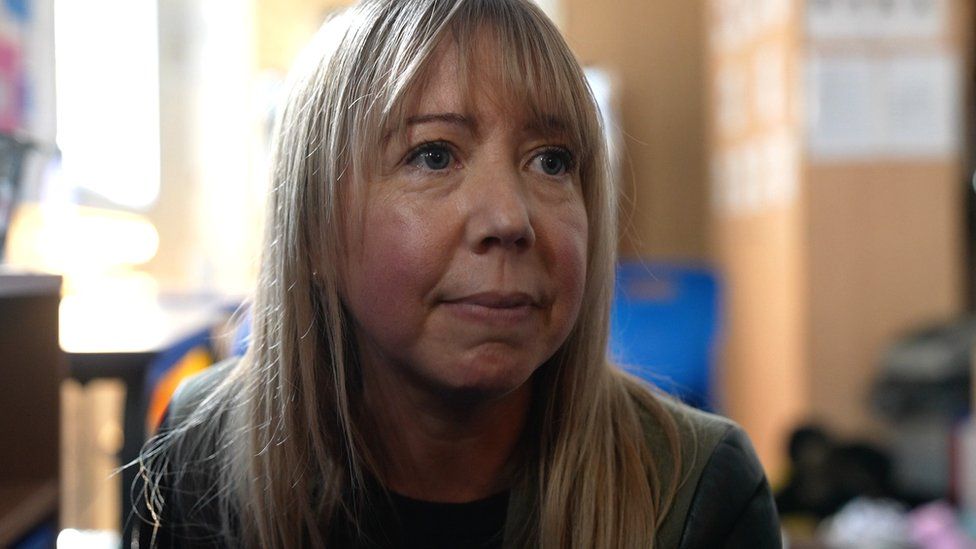 Sarah worries that her son Cohen is missing out on life-learning skills, now that he's no longer at school
Sarah is trying to get Cohen into a different specialist school but says there are no places available until September.
The shortage of places in special educational needs schools is a problem across the UK, with unprecedented demand for support.
Advances in life expectancy, more awareness and better diagnosis means there are now more children and young people with needs that are difficult to meet within mainstream schools. The pandemic has added to a system already under pressure.
Over the past five years, the number of children and young people being educated in specialist schools and colleges in England has increased by nearly a third - to 142,028 last year.
From BBC