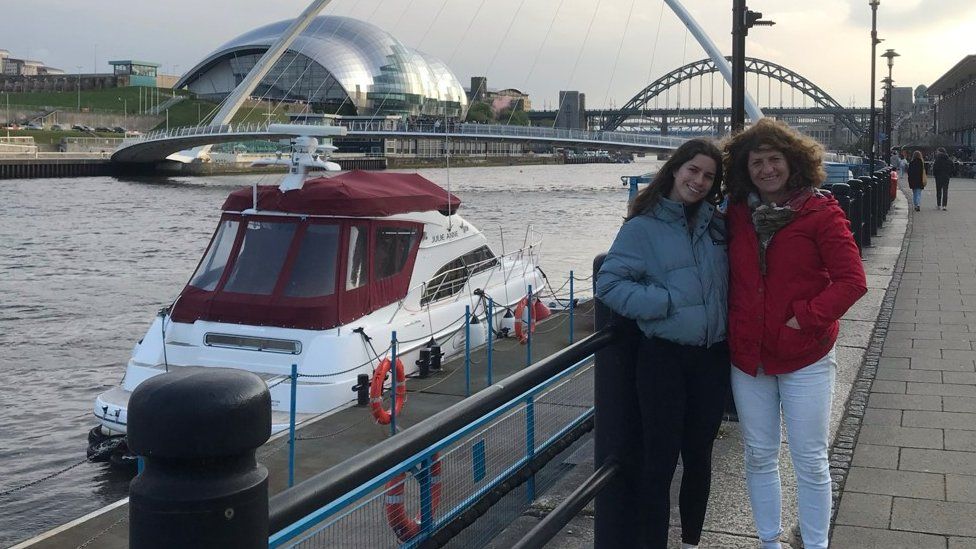 A group of parents whose children killed themselves at university are campaigning for a change in the law to make the institutions more accountable.
They are calling for universities to have a legal duty of care towards students - the same duty that applies to employers to keep their staff safe at work.
This would entail organisations providing educational and pastoral services to their students that would protect them from what is referred to in legal terms as "reasonably foreseeable harm" - a risk to their welfare that the university should have been aware of.
A petition set up by the campaigners, which has amassed more than 100,000 signatures as part of a movement called #ForThe100, is due to be handed in at Downing Street on Tuesday and it is hoped it will be considered for parliamentary debate.
Some of the families behind it have been speaking to the BBC about what they hope it will achieve.


'She was such a special person'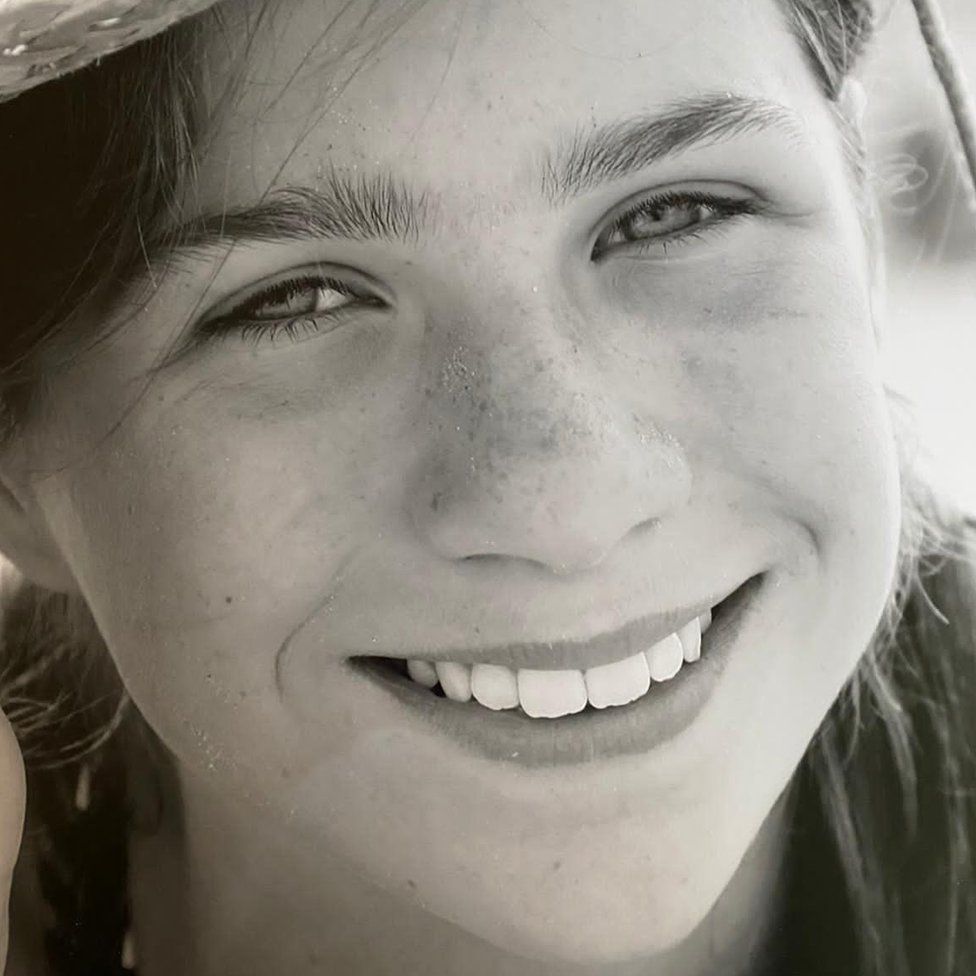 Phoebe killed herself while in the second year of a degree at Newcastle University
A video on Hilary Grime's social media shows a moment from her daughter Phoebe's 18th birthday.
As she is cutting the cake, Hilary asks Phoebe if she wants to make a wish.
"I don't have any wishes - I'm actually happy in life," Phoebe replies.
Yet just over two years later, in June 2021, Phoebe killed herself while in the second year of a philosophy degree at Newcastle University.
Hilary, 58, from Cranbrook in Kent, remembers her daughter as a happy, energetic girl with a great sense of humour and a love of sport - particularly surfing and ice hockey.
"She was such a special person," she says.
During her time in Newcastle, Phoebe had struggled to cope with both lockdown - which saw her confined to her room - and her father Jeremy being diagnosed with terminal lung cancer.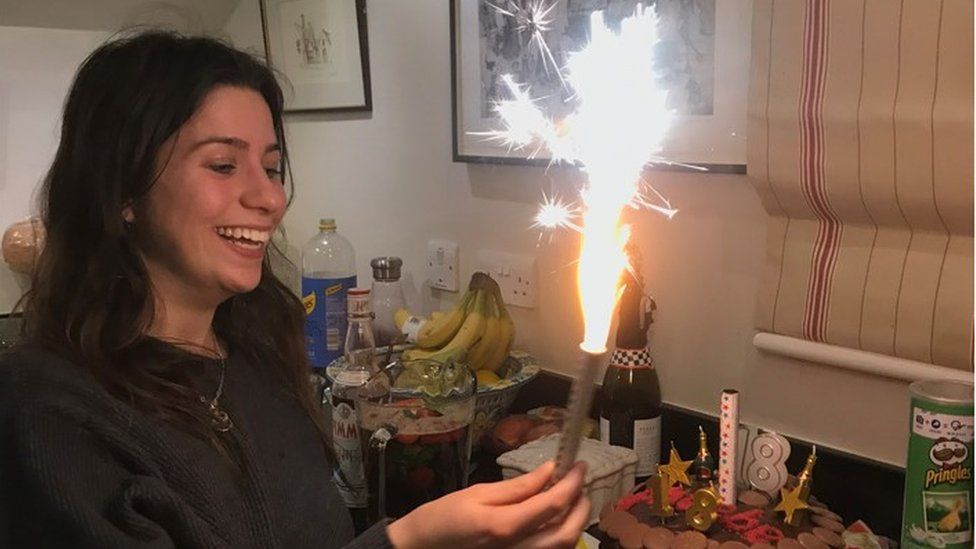 On her 18th birthday, Phoebe had spoken of how happy she felt
Hilary says her daughter sought help and received counselling from the university - and confided in them she had a plan to kill herself.
Yet no word of this was ever passed on to Hilary, who says Phoebe was denied the help she so badly needed.
"She was just so lonely," she says. "She had reached out to the university.
"They had my number and I had always thought they would ring me if anything was wrong but they never did until after she had died."
Hilary has joined the petition which calls for universities to offer the same duty of care towards students as workplaces do towards their staff.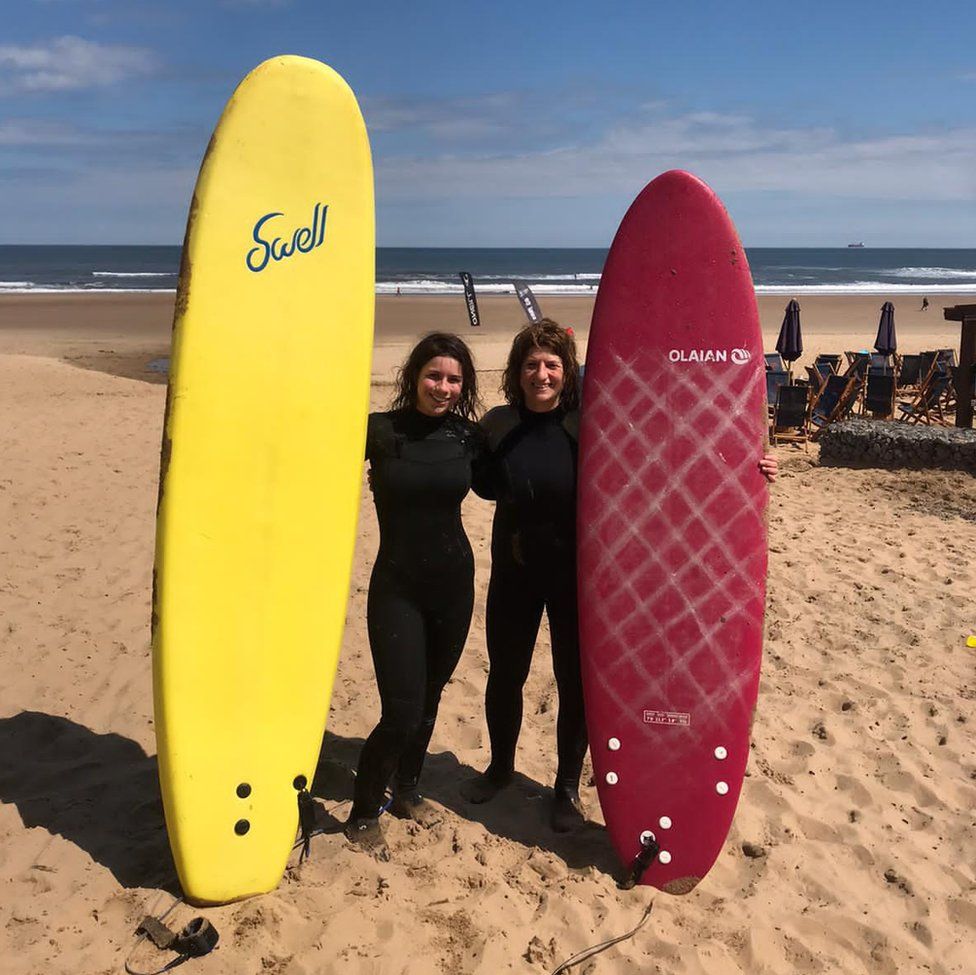 Hilary - right - remembers Phoebe as happy and energetic
"If this were in place, our children would still be alive today," she says.
"All of the universities have different policies, with some offering better counselling or information sharing than others.
"They all need to be doing the same thing and working to the same standard.
"It needs to be a tightly-focused framework that is applied to all academic teaching and student support.
"It's what we must fight for, for current students and those in the future. It's what Phoebe would have wanted and I will carry this on for her."
A Newcastle University spokesperson said: "Phoebe is remembered fondly as a talented and popular student.
"In her 18 months here, our dedicated wellbeing team provided her with ongoing support and counselling.
"The coroner in Phoebe's inquest could not identify any point where things could have been done differently by the university or by her private counsellor.
"Nonetheless, we continuously seek to improve support services and work with key partners to help any student struggling with their mental health."


'Each student deserves the same level of care'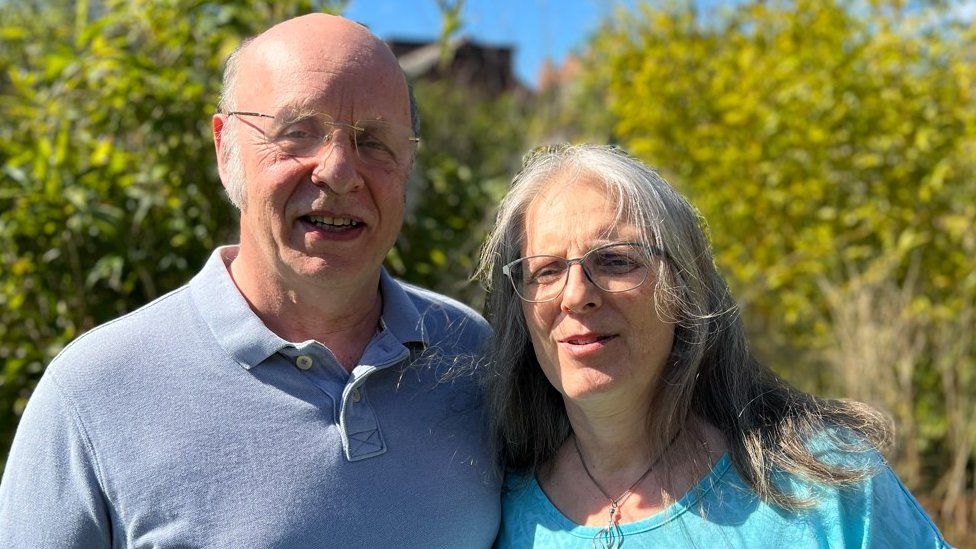 Bob and Maggie Abrahart are calling for new legislation
"Our petition is quite straightforward. It's asking the government to enact a legal duty of care for the higher education sector.
"Everybody assumes that universities have a duty of care. The universities argue they care, but they don't."
Bob and Maggie Abrahart's daughter Natasha, from West Bridgford, Nottinghamshire, killed herself in 2018, on the day she was due to take part in a group presentation in a 329-seat lecture theatre at the University of Bristol.
The 20-year-old's parents took legal action over the university's failure to make adjustments for her social anxiety disorder.
His judgement noted that "there is no statute or precedent which establishes the existence of such a duty of care owed by a university to a student".
This is why the Abraharts want new legislation.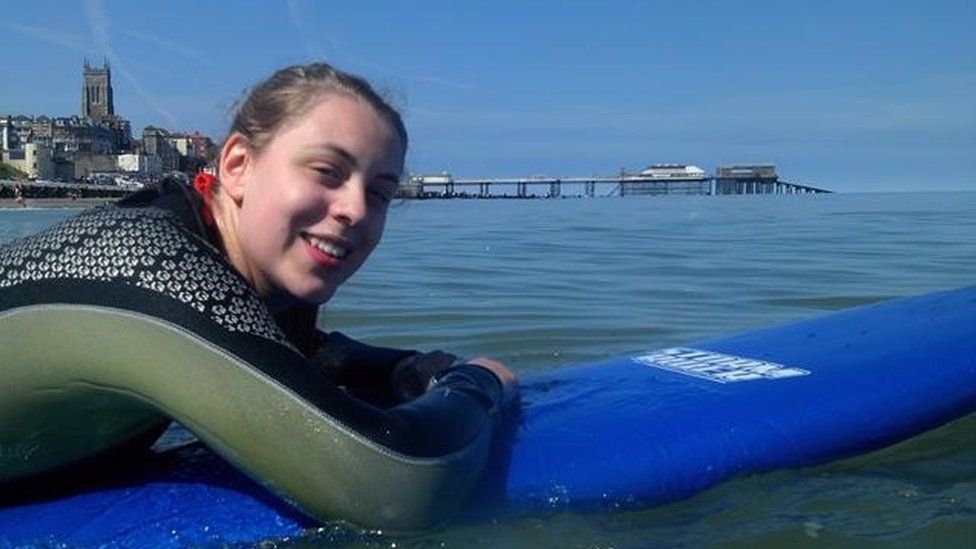 Natasha Abrahart, from West Bridgford in Nottinghamshire, killed herself at the age of 20
"We want other people to be properly protected," Bob says.
"So we are asking the government to legislate for a statutory duty of care to make up for the fact there is no duty of care in this country.
"This isn't going to help Natasha.
"But there are something like 2.7m students in this country.
"Each of them, in our view, deserves the same level, the same minimum level of protection as university staff in their job."


'Universities must have a duty of care'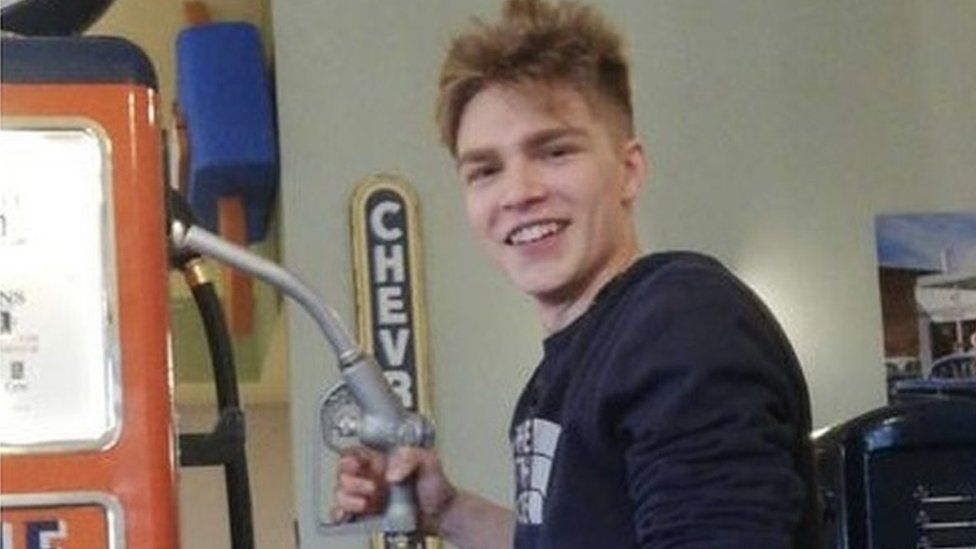 Maxine says her son Oskar's death was "so avoidable"
"His death cannot be in vain. It's so unnecessary, so avoidable."
Maxine Carrick began asking questions after the death of her son Oskar.
Oskar was just 21 when he killed himself at his student accommodation at Sheffield Hallam University in 2021.
It was only after his death Maxine learned he had tried to kill himself two months previously - but the university had not informed his parents.
"I just thought universities must have a duty of care towards their students - I couldn't believe they didn't," says Maxine who, as a secondary school teacher, was well aware of the requirements schools face in their care of pupils.
"Where was the risk assessment when he went back into his halls?
"We are not asking for universities to face the same requirements as schools - just the same duty of care for students that they already have to demonstrate for their own staff."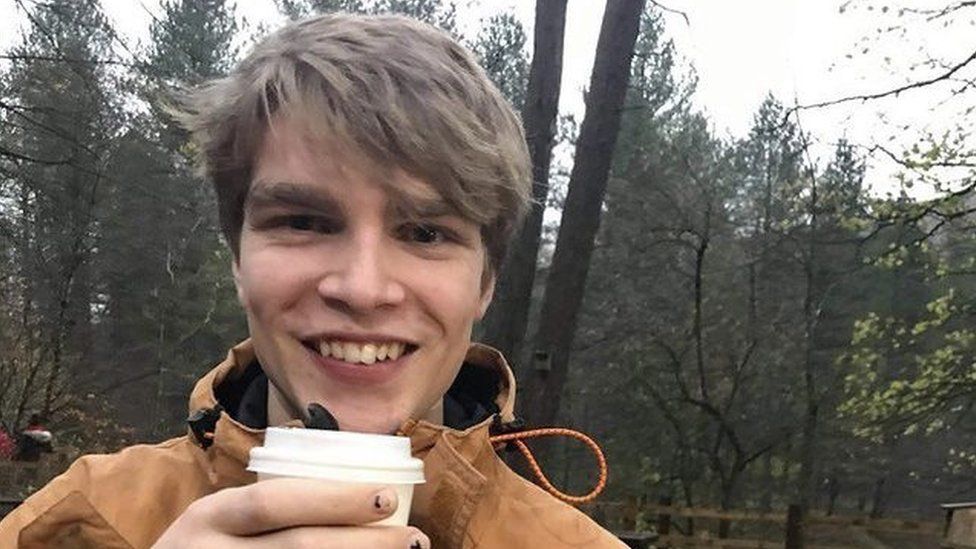 Maxine says her son had a wicked sense of humour
She says Oskar had been classed as a disabled student, after being involved in a car accident in 2019 which had affected his sleep and his memory.
However, he had been signed off before going to Sheffield Hallam, where he was a film student.
"Growing up, he was quite quiet, quite sensitive with a wicked sense of humour," says Maxine.
"He loved cycling and, as he got older, he loved being around people.
"Since the accident, he had felt he wasn't connecting with his friends but we didn't know the depths of this."
She said the lack of information she had received about her son from the university was "shocking".
"To this day, I think there are things they haven't told us," she says.
"There needs to be a duty of care, especially when a student is classed as disabled and vulnerable."
A Sheffield Hallam University spokesperson says: "The university community was saddened by the loss of Oskar and we would like to again offer our deepest condolences to his family and friends.
"The inquest into Oskar's tragic death did not reference any failings on the part of the university."
Universities UK, which describes itself as the collective voice of 140 universities, is cautious about changing the law.
"Universities prioritise the mental health of students and staff and are particularly focused on preventing student suicide," a spokesperson says.
"Every life lost to suicide is a tragedy and we are committed to working with bereaved families to learn from these deaths.
"Record numbers of children and young adults are now experiencing poor mental health and this is reflected in growing student need.
"Although universities are investing in student support and developing partnerships with NHS services, their primary role is as settings for adult learning, not healthcare.
"We do not believe the proposed additional statutory duty of care, beyond the existing duties that already apply to universities, would be practical, proportionate, or the best approach to supporting students."
The families are hopeful the number of signatures will result in a parliamentary debate.
Petitions that receive over 100,000 signatures are considered for debate by the Petitions Committee.
From BBC