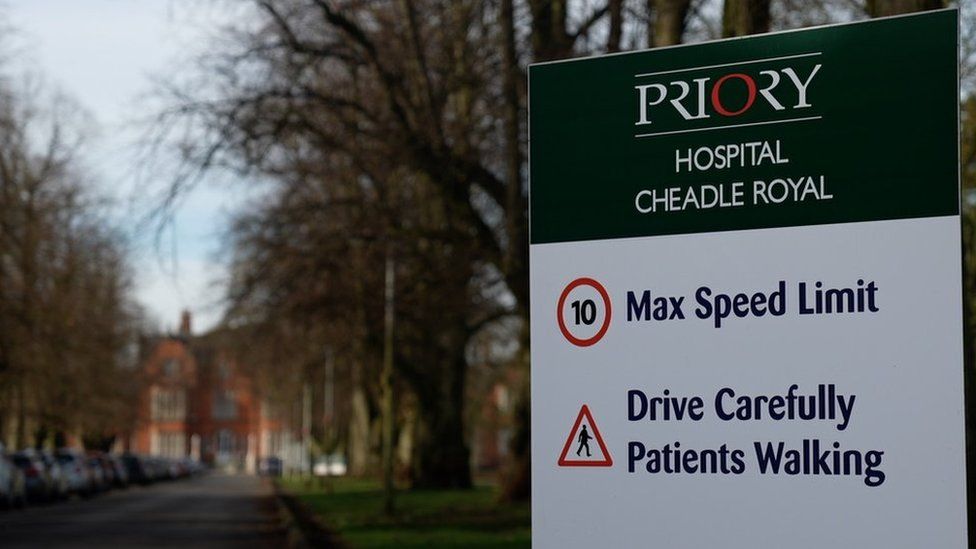 The Priory Group employs more than 14,000 staff and treats 35,000 people each year
Two former senior managers at a large mental health care provider have told the BBC they had concerns about the safety of patients and staff.
The whistleblowers claim they felt pressure to cut costs and fill beds.
The Priory Group, which receives more than £600m of public money each year, is the biggest single private provider of mental health services to the NHS.
The company denies the claims and says it successfully treats tens of thousands of patients each year.
It adds its services "remain amongst the safest in the UK".
The former members of the Priory Group's senior management said that, when they were working for the company, they found it difficult to recruit or retain staff, due to poor pay and conditions.
They believe this resulted in patients being placed on wards that did not have staff equipped with the right skills to handle their conditions.
Since January, BBC News has been contacted by ex-patients, parents and former staff with experience of the Priory Group.
They came forward after we reported that three young women had died within eight weeks of each other in 2022 at the Cheadle Royal in Stockport - the largest of the company's 63 hospitals.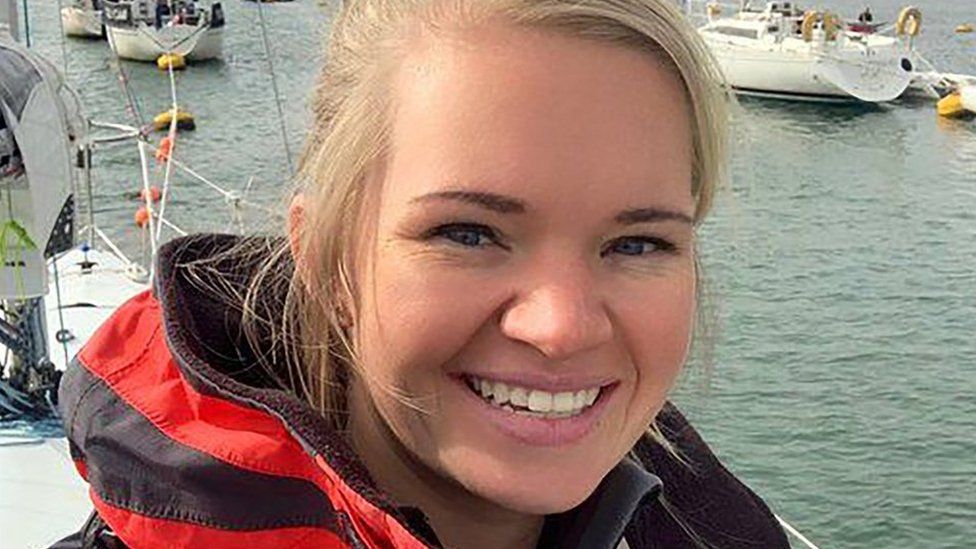 Mental health blogger Beth Matthews died in the Priory Group-run Cheadle Royal Hospital in 2022
Beth Matthews, 26, Deseree Fitzpatrick, 30, and Lauren Bridges, 20, died between January and March
A jury at Beth Matthews' inquest decided neglect by staff had contributed to her death
The coroner in Ms Fitzpatrick's case concluded she had choked to death in her sleep after being given inappropriate medication
The inquest into Lauren Bridges' death is due to take place later this year
The two whistleblowers told the BBC they felt the Priory Group wanted savings to be made.
"I was under so much pressure, the team was under so much pressure, everybody was running on empty," one told us. "They always used to say we need to shave head count and increase productivity."
They said one of the main problems was employing enough staff while dealing with a huge demand for services.
Responding to the BBC's investigation, mental health charity Mind said "when someone goes into hospital for their mental health" they deserve "compassionate care in a therapeutic environment".
The new findings echo a report by watchdog the CQC in December 2022. It found staff turnover was "extremely high at 40%" and in some services this was "having an impact on the quality and safety of care".
The Priory Group employs more than 14,000 staff and treats 35,000 people each year.
The whistleblower said they believed the main priority of the group's central senior management was to ensure bed occupancy was kept as high as possible.
Staff shortages are a common problem across health service providers.
But the whistleblowers said that, when they worked for the company, there had been "a constant battle" over recruitment and retention at the Priory, which meant they were "struggling with a shortage of nurses".
We were told some potential recruits had no interest in working with patients who had mental health conditions, while some wards were running on 100% temporary agency staff, meaning no continuity of patient care.
Some agency staff, the whistleblowers told us, did not care as much as permanent staff and would do another job elsewhere, then come to the Priory for night shifts and sleep on duty.
The Priory Group declined to give a statement or do an interview, but its lawyers told the BBC the number of people requiring mental health treatment had increased.
They say waiting lists have "spiralled", which means the numbers of patients referred to the Priory Group "at point of crisis" has also risen.
Sometimes, they explained, the Priory Group is asked to admit - at short notice - patients the NHS cannot treat. More intensive treatment may then require transfer to a specialist ward.
All admissions, they say, "are taken on rigorous clinical criteria, applied by medical teams at individual hospitals and not financial considerations".
The Priory Group's lawyers stated: "It [the company] has the right number and quality of staff before admissions are accepted, and that any suggestion of pressure put on staff is false".
They describe turnover and staffing issues as "endemic to the entire NHS sector", but that turnover has now reduced month on month for the past 11 months. This, they say, is as a result of pay increases and improved benefits packages.
All Health Care Assistants (HCAs) are paid "at least the equivalent of the Real Living Wage," they say, adding that over this period they have employed more than 350 extra HCAs and nurses.
CEO of Mind, Sarah Hughes, said the country is in the middle of the biggest mental health crisis it has ever seen, adding: "Workforces are overstretched and struggling to recruit, there are not enough beds and too many people are sent far from home, and many wards are not fit for purpose, they cannot offer a therapeutic environment."
She said the charity is calling for a statutory inquiry into failings in mental health services.
Whistleblowers also told the BBC about the problem of "completely inappropriate" referrals, with patients sent to wards where staff could not cope with them.
One former manager believes the reason they were accepted was to ensure the company retained funding from NHS trusts and councils.
Another told us they believed the culture at the Priory's Cheadle Royal site was "broken".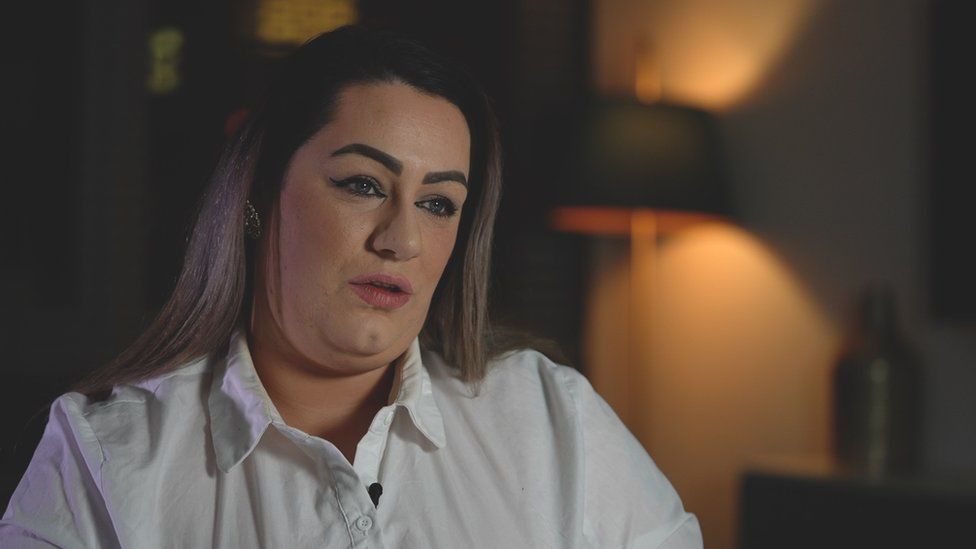 Harriet Kelly worked as a HCA at a Priory-run hospital for two years
They said head office was "breathing down their necks" to take more patients, some of whom were difficult to manage and were aggressive at times.
They believed the sale of the company in 2021 to private investors led to a focus on "ever-tighter profit margins and requirements".
That, they said, had "taken a toll on patient care and staff morale" as senior leaders "put pressure on hospitals for more admissions and cost savings".
Harriet Kelly, who worked for two years as an HCA at another Priory-run hospital, also described a "toxic" working environment where senior managers pressured nurses to accept inappropriate referrals.
"We were constantly having patients that just weren't suitable," she said. "So a lot of the time we would have patients come in that should have been in a psychiatric intensive care unit and we would be kind of pressured into accepting the admission."
Asked why, she replied: "To get the bed filled."
Ms Kelly said the stress of the job led her to attempt to end her own life.
The group's lawyers said they would "never take on a patient that was too acutely unwell for their services".
In fact, the group had, "closed or paused hospitals or wards that could not be staffed safely or could not provide the care expected".
They also said the current owners had committed not to take any cash out of the business for the duration of their investment in the Priory.
The CQC report from 2022 acknowledged the Priory Group had improved the pay of some staff and was appointing a director for talent acquisition.
It praised the Priory in a number of areas including learning, development and governance. It also found that in general, staff morale was good and that under the CEO who took over in 2021 there had been "a positive culture change".
But it concluded that, when it came to high staff turnover, "although the Priory was aware of the challenge and had identified it as a high risk for the organisation and has taken steps to address it, there was not a clear approach for ensuring that they fully understood the reasons for the turnover and were systematically making improvements".
It also found the mechanism for staff to raise their concerns "was not working as it should be".
In April 2022, in the most recent report specific to the Priory Cheadle Royal, the CQC rated it overall as "good".
But the CQC classified ithe Child and Adolescent Mental Health wards and aspects of the management of the hospital as "requires improvement".
The BBC also submitted a Freedom of Information request to the CQC asking for copies of complaints made by staff from the Priory Cheadle Royal between January 2021 and now.
The CQC confirmed it had received concerns from "a small number of whistleblowers" which included:
concerns raised over staff training, including induction procedures
staff reporting no key fob and/or alarm when on shift, including when alone with several patients
concerns that patients with capacity were being force fed inappropriately
reporting of inappropriate use of restraints and seclusion
Lawyers for the Priory Group told the BBC there was "overwhelming staff satisfaction with training and induction".
They said all staff were advised to carry a key fob and/or alarm and all incidents of "physical intervention and seclusion" are recorded, reported to regulators and investigated.
From BBC