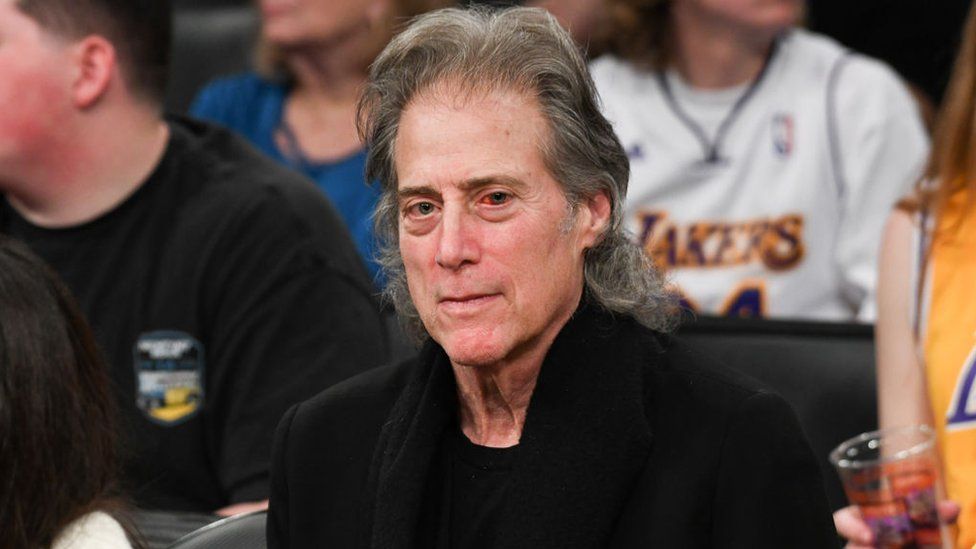 Comedian Richard Lewis has opened up about his diagnosis with Parkinson's Disease in a Twitter video he shared on Sunday.
He said he was diagnosed two years ago and had been dealing with his health privately until now.
Mr Lewis just wrapped an "amazing" 12th season of the comedy Curb Your Enthusiasm, which he was a regular on.
Though he will not continue stand-up, he said he plans to continue acting and writing.
"I'm finished with stand-up, I'm just focused on writing and acting," he said. "I have Parkinson's Disease but I'm under a doctor's care, and everything is cool and I love my wife, I love my little puppy dog and I love all of my friends and my fans."
The 75-year-old shared that he has had a "rocky time" with his health over the last three-and-a-half years.
He had four surgeries "back-to-back" - including back and shoulder surgery - saying "it's bad luck but it's life".
Then after all the surgeries, he "started walking a little stiffly" and was "shuffling" his feet so he went to see a neurologist.
A brain scan. about two years ago, showed that Mr Lewis had Parkinson's Disease.
He said he is lucky he got it late in life, and that he is on the right medication.
Mr Lewis had only appeared in one episode in the 11th season of Curb Your Enthusiasm.
"I guess I just wanted you to know that that's where it's been at," he said.
Parkinson's "is a progressive disorder that is caused by degeneration of nerve cells in the part of the brain called the substantia nigra, which controls movement", according to the American Association of Neurological Surgeons.
Tremors and slow movement are common as well as speech changes and impaired balance.
There is no cure for the disease, but medication can improve symptoms.
The cause of Parkinson's is unknown, and while it can be hereditary, the environment and previous health conditions may affect it, too.
Most people are diagnosed at age 60 or older.
Actor Michael J Fox, diagnosed at 29, and singer Neil Diamond also have Parkinson's Disease.
From BBC