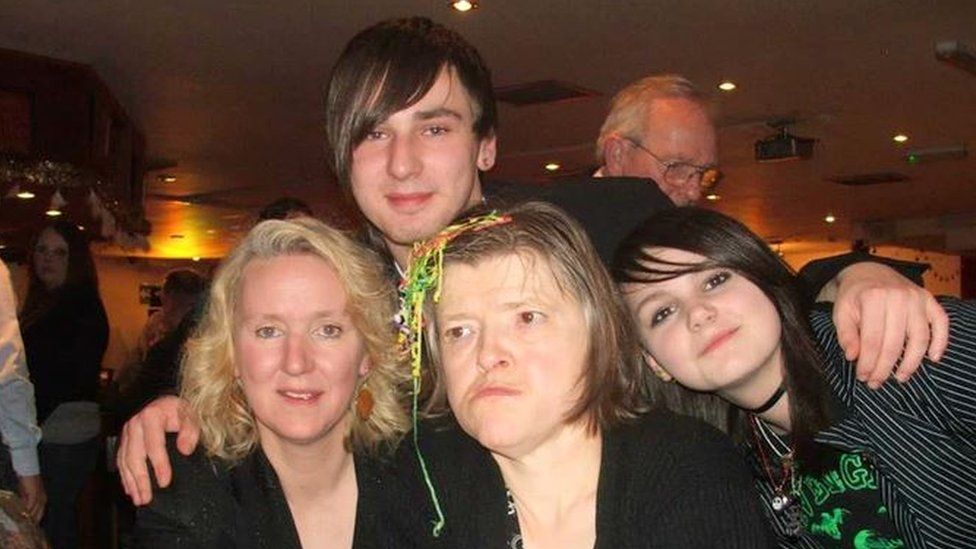 Julie Bennett, pictured with her children and Sally, told the inquest her sister "was our sunshine"
Neglect contributed to a woman's death from complications caused by constipation, a coroner concluded.
Sally Lewis, 55, from Bromsgrove in Worcestershire, died in supported living accommodation in 2017.
Miss Lewis had learning disabilities and staff knew of her long-term issues with constipation, an inquest heard.
But proper records were not maintained and she was not given a key medicine for nine months, Worcestershire coroner David Reid said.
Staff at the care home were aware of her condition and that she was prescribed three types of laxatives, the coroner added.
However, proper records of her bowel movements were not maintained and a prescribed medicine had not been given to her for nine months before her death.
She suffered a large bowel obstruction due to faecal impaction which caused sepsis and she died at The Dock on 27 October.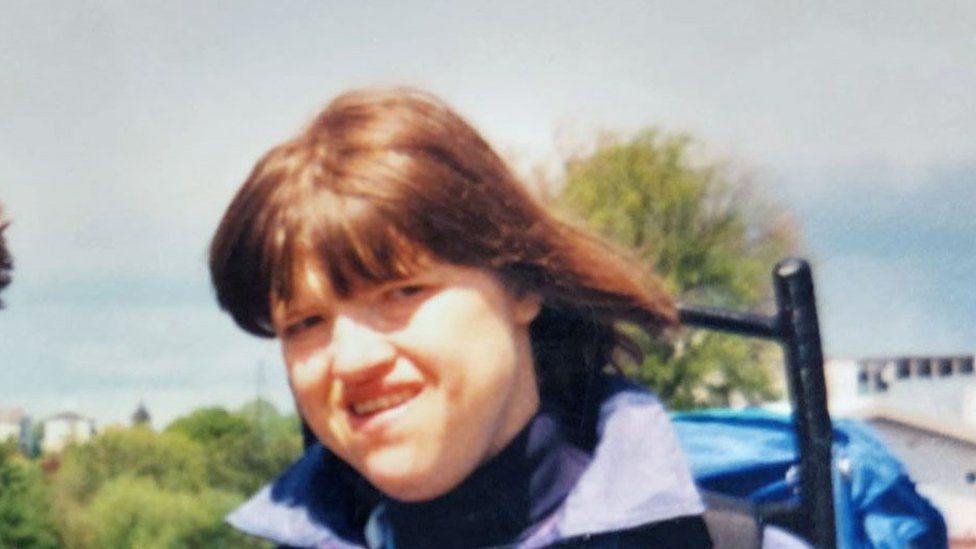 Sally Lewis had liked walking, dancing and music
Rachael Dodgson, chief executive of care provider Dimensions UK, apologised after the inquest and said their support for Miss Lewis was not good enough.
"We could have done better and we should have done better and for that I'm also really very sorry," she said.
The firm has since made improvements internally and externally to "mitigate the risk of this happening to anyone else", she added.
Miss Lewis' death was originally classed as natural causes and there was no initial inquest.
But her family said her death was "totally preventable" and fought for the hearing, which took nearly six years to complete due to legal complications.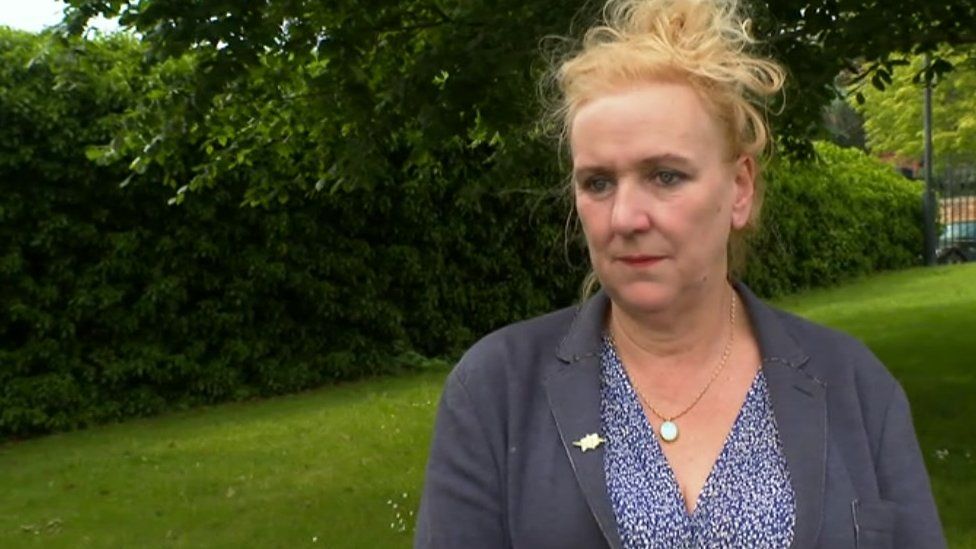 Julie Bennett said her sister had strong relationships with their family
Her sister, Julie Bennett, told the coroner's court in Stourport-on-Severn on Tuesday that Miss Lewis "was our sunshine".
She described how Miss Lewis loved music and dancing and, despite being mostly non-verbal, had strong relationships with their wider family.
"Sally has left a huge hole in our lives," she said.
"She was loved beyond measure. She was our sunshine and will be loved and remembered always."
Miss Lewis developed learning disabilities after having jaundice as a baby and lived in a specialist placement for all her adult life.
From BBC