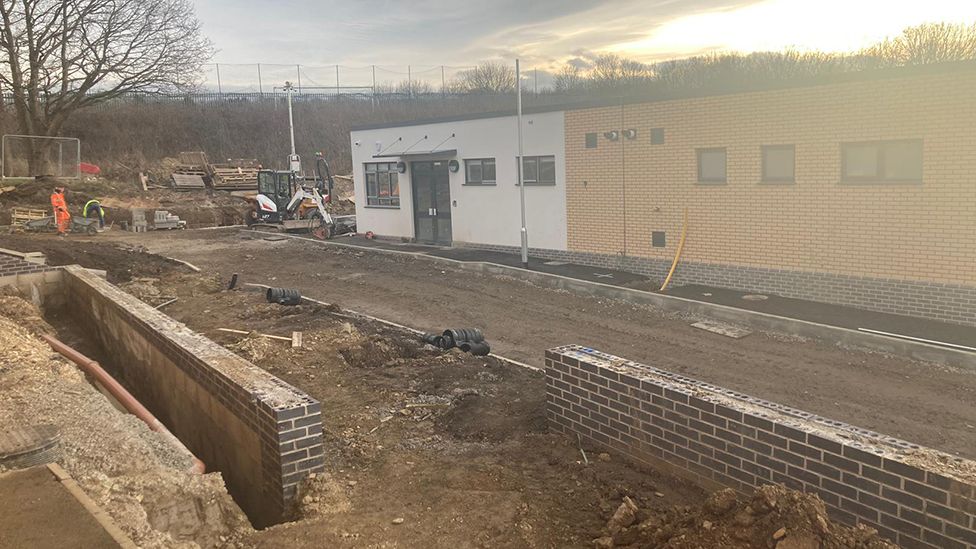 The expansion was initially due to open in October, the school said
Delays to the the construction of a new building at a South Yorkshire special school, including making doors too narrow for wheelchair access, have left pupils frustrated, a parent has said.
The Bridge's new building was initially due to open in October last year, according to the Sheffield school.
However, contractors have now reportedly quoted later in February.
Parent Linda Froggat said the delays had left her son unhappy as he missed his friends.
"He gets disappointed, gets upset, gets frustrated," she said.
"Our children thrive on routine, It's just having a massive knock-on effect to how he's coping."
According to its website, The Bridge, which admits pupils from Talbot Specialist School and Seven Hills School, opened in September 2020.
It provides post-16 education for special needs students "in preparation for them moving on to further education settings".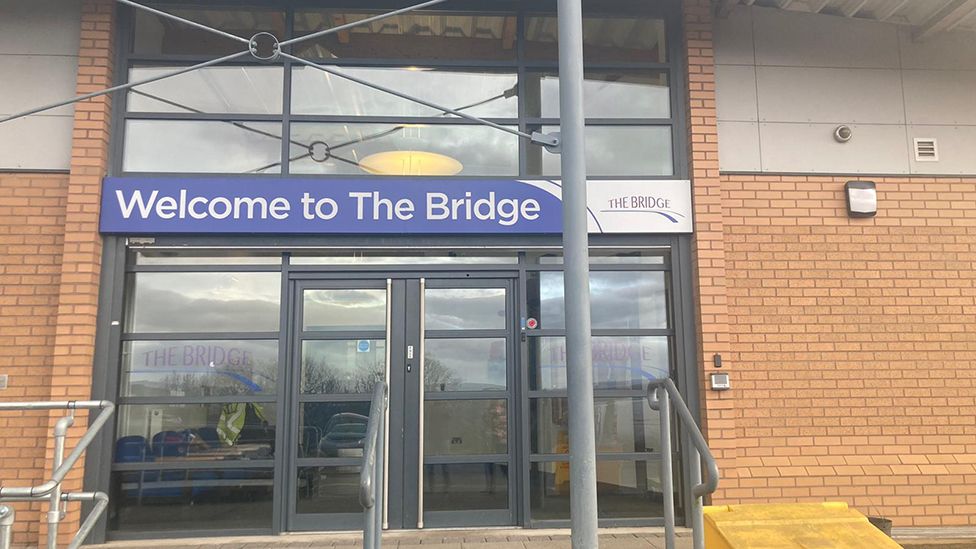 The new section of the building could now open in February
Emma Compton, mother of another pupil at the school, said she was "disappointed" at the delays.
"We're cross with whoever is project managing this scheme," she said.
"If they had said to us at the beginning it's actually not going to be ready by Easter say, the school would have been able to make different arrangements rather than these temporary provisions where they've got various classes isolated all over the city."
Sheffield councillor Zahira Naz, said: "The frustration of both parents and pupils is completely understandable.
"We've been in regular contact with the school over this period, and from the updates this week on the development of The Bridge, we feel confident that the building will be safe to occupy after the February half-term break.
"As soon as we knew the contractors had made a design error regarding the width of the doors, we were in touch with them immediately to make sure this was rectified as a matter of urgency and we have been assured this has been done."
The BBC has contacted the building contractor for a response.
From BBC