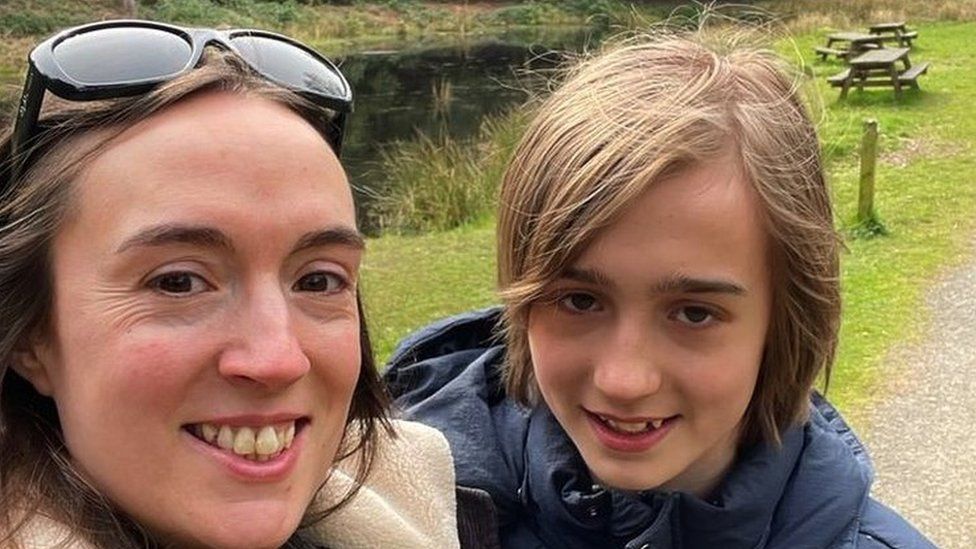 Claire says her son, Ryan, will never be able to work because of his disabilities - so his savings and benefits are crucial
Thousands of disabled young people who have money stuck in Child Trust Funds could also have their benefits cut.
About 80,000 young people have savings in trust funds and are unable to unlock their money without going to court.
Analysis by BBC News suggests about 4,000 of those are eligible for universal credit, but will receive lower payments because they have more than £6,000 in their accounts.
The government says it is speeding up the court process for families.
In April, a report suggested 80,000 young people who lack mental capacity to manage their finances were unable to access their Child Trust Funds without their families going through the Court of Protection.
The process can take months and cost hundreds of pounds, leaving many unable to access their money.
Using data from two trust fund providers, BBC News has now calculated that around 9% - about 7,000 - of those disabled young people have more than £6,000 in their accounts.
Of those, more than half will be eligible for universal credit, according to government figures on the population as a whole - and will see reductions to their monthly payments.
One charity, Contact, said this was a "double whammy" for disabled people and their families.
Claire Catherall feels her 16-year-old son Ryan, who is autistic and has learning disabilities, is getting "penalised" for having savings.
She has paid in £25 a month into his account since he was born, so there is now £8,500 in the pot.
When Ryan turns 18 he will be eligible for universal credit, which is a benefit for people who are unable to work. But he will receive about £43 less a month as a result of having more than £6,000 in savings.
Most universal credit claimants would stop getting payments if their savings or capital reached £16,000.
Claire, who has three other children, says she cannot face taking legal action to get access to Ryan's savings because she has a full-time job and is already fighting on many fronts to make sure Ryan gets the right education and support.
She stopped topping up his trust fund a few months ago, when she realised she would have to go through the Court of Protection to access it.
"I actually cried when I stopped the direct debit," she said.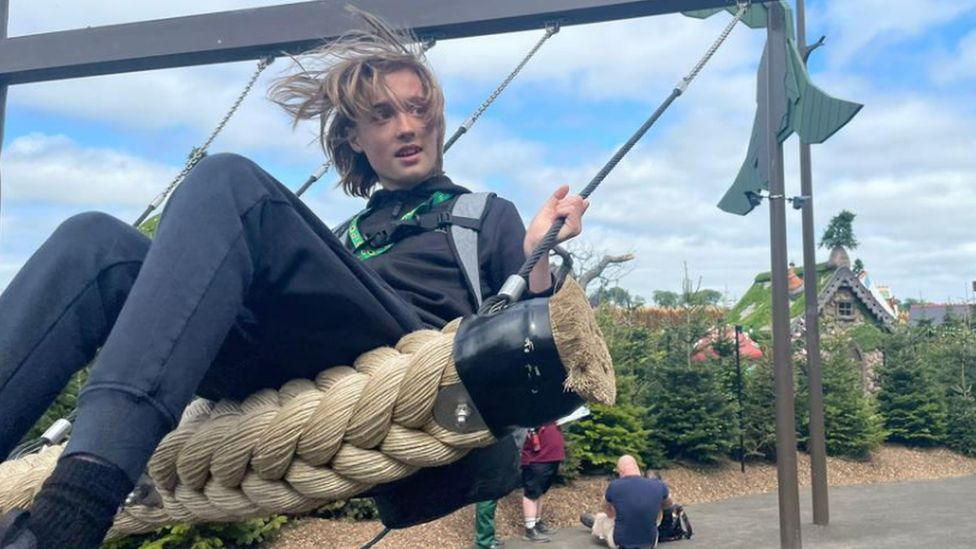 The park is one of Ryan's favourite places to spend time
Sitting hand-in-hand on their sofa at home in north-east England, Ryan gives Claire a big kiss on the cheek.
"He is so loving, so caring, but because of his autism he can also find the world very difficult and have challenging behaviours," she said.
"He will never be able to work and will always rely on benefits... so the importance of having those savings is massive."
Millions of children born between 2002 and 2011 received between £250 and £500 through the then-Labour government's Child Trust Fund scheme.
But it did not realise how the Mental Capacity Act - designed to protect people who lack capacity - would affect some families trying to access savings.
The CEO of Child Trust Fund provider, One Family, believes making families go to court to access their child's savings infringes on his duty to the consumer.
Teddy Nyahasha's company has chosen to release £3.6m from 1,000 accounts, without involving the Court of Protection. Around 92 of those will have savings of £6,000 or more.
He is adamant that doing so is not in breach of the Mental Capacity Act.
He says if a parent is trusted by the government to handle their child's benefits, then they can be trusted to access their child's savings account.
"In most of these cases, these families are already receiving benefits from the government," he said.
"If you just follow that paper trail, you can establish the link between the parent who is looking after the young adult, and the owner of the money."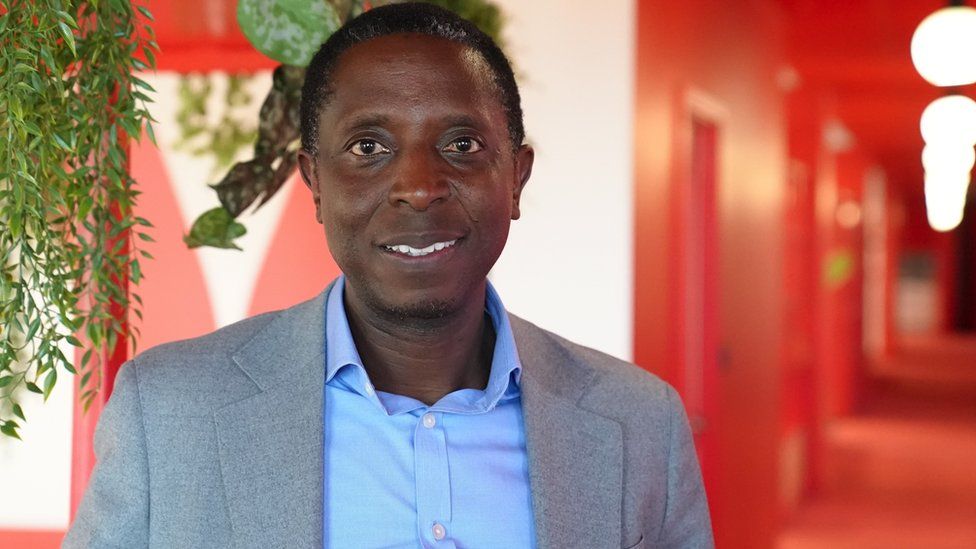 Teddy Nyahasha says not helping disabled people's families to access the Child Trust Funds would be "discriminating on the grounds of disability"
Alex Ruck Keene, a barrister who specialises in mental capacity law, warns One Family's stance sets a "dangerous precedent" which risks "infantilising" disabled people and leaves them open to financial abuse.
"The Court of Protection is a vital process in ensuring that people around those who cannot make decisions for themselves are always acting in their best interests," he said.
A government spokesperson said the Court of Protection was a vital legal process and that it had worked to reduce court waiting times.
From BBC